Tomorrow's World comes back to the future
BBC puts flying car, personal telly coverage on the web
For 38 years, TV show Tomorrow's World wowed audiences with its coverage of futuristic developments from the world of science and technology. It was axed in 2003, but now the BBC has brought the show back from the dead, sort of.
From today, anyone after an insight into how advancements in technology led to computerised banking, mobile phones – described as "experimental" in 1979 — touchscreen computers and, of course, compact discs can do so through a dedicated digital database.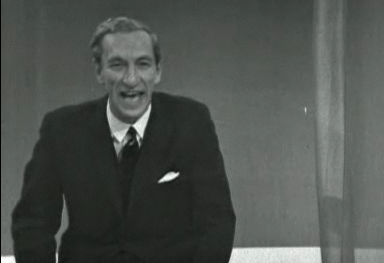 Raymond Baxter: from the cockpit of a Spitfire to the office of the future
The BBC archive doesn't list every episode of Tomorrow's World ever aired, but instead features a cherry-picked selection of clips and full-length episodes.
For example, the archive starts with the show's first installment – broadcast in 1965. The 35-minute episode focuses on kidney dialysis, flood defences and the possibility of life of Mars.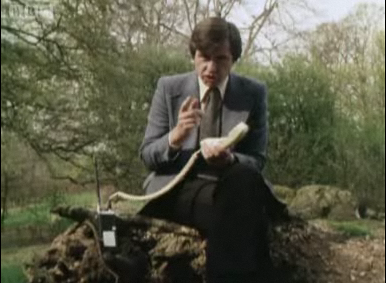 Screen test: Michael Rodd shows off a prototype mobile phone
Other available content includes a clip from 1969 about the Moog synthesiser, a 1981 edition that showed a snooker-playing robot and another – broadcast in 1994 – concerning Trevor Baylis' clockwork radio.
Checkout the BBC Tomorrow's World online archive here. ®
COMMENTS
BBC science archives
Anyone know what happened to the original series of BBC's 'The Planets' with Heather Cooper? I found it much better than the remade CGI version from a few years back.
Agree with AC 11:47
Between TW, the BBC Micro and Johnny Ball we turned out an entire generation of some of the brightest innovators in the blossoming computer industry. That was back when the BBC was a public service broadcaster rather than a ratings chasing tax funded clone of ITV1.
I say leave the ratings war popularity contest to ITV and keep the BBC for the TV that _needs_ to be made. High quality non sensationalist news, educational content and well researched documentaries.
And Dr Who.
Seriously DUH!
"There is fog in the Channel. The Continent is isolated."
@Sigh.. by AC
Dude, you spelt Fuckwit wrong...
Ah memories
Yes where is the unscratchable cd?,
I am sure I remember an episode that had computer communications (modems) in it.
and about how the world will be this big free place where everyone can talk electronically to everyone else.
Obviously providing you are in the right region.
Black helicopters because its all about control in the end...