Spinnaker vets win funds for Avere start-up
'Older, wiser and more battle scarred'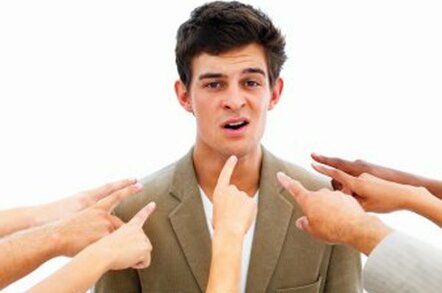 Avere, a new storage venture formed by Ron Bianchini and other Spinnaker veterans from NetApp, has gained $15m in Series A funding.
We expect a product announcement next month, one that will feature tiered solid state disk (SSD) and disk drive storage in a single product with a demand-driven aspect, presumably meaning it scales on demand.
The company has gained a Sales VP, Brian Gladden, described as a storage veteran and former NetApp colleague. This is not the Dell Chief Financial Officer Brian Gladden but the previous sales veep of Z Research Brian Gladden. Prior to Z Research, he ran the sales effort at Gear6 and previously served in a number of roles at NetApp including director of OEM sales.
The funding comes from Menlo Ventures and Norwest Venture Partners, which helped fund Spinnaker from its inception. In keeping with the enthusiasm needed by a man investing millions into a startup in a recession, Menlo Ventures MD John Jarve said: "It is with great delight that we rejoin forces to help build Avere. We believe it has the right team, the right technology and the right market focus."
Bianchini, Avere's CEO and founder, said: "(This time around) we're older, wiser and more battle scarred, but we're still focused on our goal to bring game-changing storage solutions to the enterprise."
Getting a product out of the door a year after start-up, combined with an announcement of $15m A-round funding a month before product announcement suggests the technology does not use Avere-developed hardware. If it did we might have expected previously-announced funding north of $30m and a two year-plus timescale. We might be looking here at software that uses commercially-available hardware, with the $15m needed for operating capital as Avere recruits staff and builds up a business infrastructure and initiates sales and marketing activities.
Of course we don't know product availability, so this is just guesswork. Still the timescale is short and the funding relatively small, both factors suggesting a software-based product. ®
Sponsored: Minds Mastering Machines - Call for papers now open