TomTom goes Jock to abuse English 'bas'
Casts aspersions on reader's legitimacy
We're very much obliged this afternoon to the shocked Reg reader who got an email from TomTom regarding a map update and addressed to "Dear English Bas".
Helpfully, TomTom directed Mr English Bas to an online confirmation of his good fortune: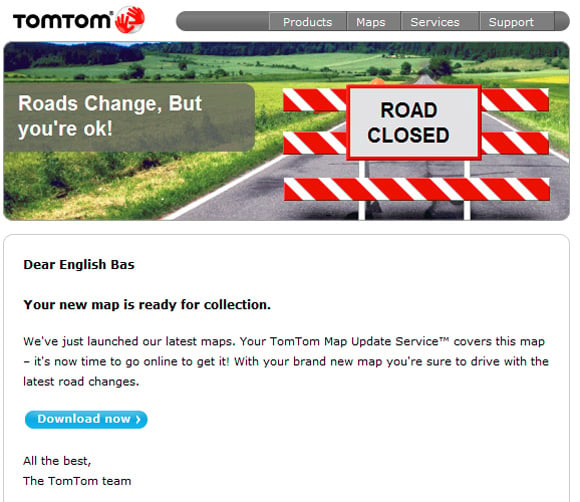 For those of you not up to speed on slang from north of the border, "Bas" is a term used by our Scottish cousins to cast aspersions on someone's legitimacy.
Nice to see though that the TomTom team has signed out with a cheery "All the best", which is a friendly touch. ®
Sponsored: RAID: End of an era?