EMC quadruples investments in India
An extra $1.5bn goes a lot further there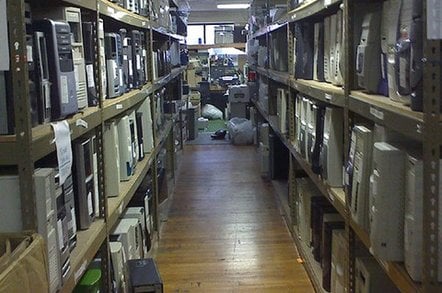 EMC is quadrupling its investments in India, and said today that it will plunk down an incremental $1.5bn over the next five years to build up its research, development, and support operations for the Asia/Pacific region.
EMC opened its first Indian office in 2000, and says that in the prior five years, it spent about a third of that amount in investments in the country, or about $100m a year. That means EMC is now going to invest an average of $400m per year in its Indian operations. (If EMC really meant to use the word incremental, that is. If not, then EMC will only be tripling its investments to $300m per year, on average.)
It would be interesting to see what this amount of money would buy in North America or Western Europe in terms of similar R&D and support operations. But EMC didn't talk about that in making its announcement.
What EMC did say is that it was opening a state-of-the-art, super-efficient, 500,000-square-foot centre of excellence at a 60-acre technology park in Bengaluru, outside of Bangalore. The new office park will consolidate four different EMC offices, plus labs located in two different Indian cities, all into one place. More importantly, it will put tech support staff in the same location as R&D people, who can presumably help with support and sales. (That's the IBM way these days.)
The Wall Street Journal spoke to David Goulden, EMC's chief financial officer, at the opening of the facility in Bengaluru. He said that the Indian and Chinese economies were still growing and that EMC's share of markets were lower there than its share in other parts of the world, and therefore the opportunities for gaining market share were higher. Hence the investments.
Goulden talked a bit about the global economy, saying that EMC was not predicting a rapid recovery, but that it would instead be "slow and steady" and "create some opportunities in 2010." Goulden added that EMC expected stronger spending on a global basis in the second half of 2009 than occurred in the first six months of the year, and that the U.S. economy had seen "stabilization" but was not "yet out of the woods". ®
Sponsored: Minds Mastering Machines - Call for papers now open