Multi-gadget recharger launched
Alternative to wireless recharging?
Wireless charging mats may soon become the norm, according to the likes of Duracell. However, one firm has launched an alternative system for simultaneously recharging gadgets that still does away with the need for multiple cables.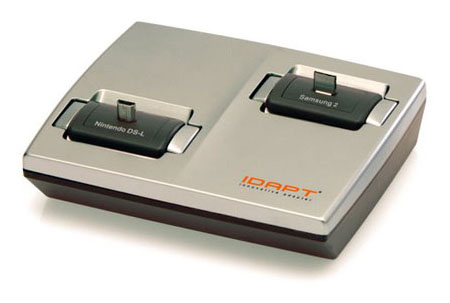 Idapt's power socket tips can be swapped out to suit different gadgets
The Idapt unit is based around the idea of plug-in power socket tips, each of which use a different connector type, such as mini USB, micro USB or iPod dock. Idapt even offers add-ins to juice up AA and AAA rechargeable batteries.
Such a vast array of tips is available that Idapt's manufacturer - also called Idapt - claimed that it can support over 3500 devices, all of them listed here.
Idapt charging bases can hold either two or three power socket tips, allowing you to simultaneously recharge, say, a Nokia phone, an Apple music player and a Nintendo DS console.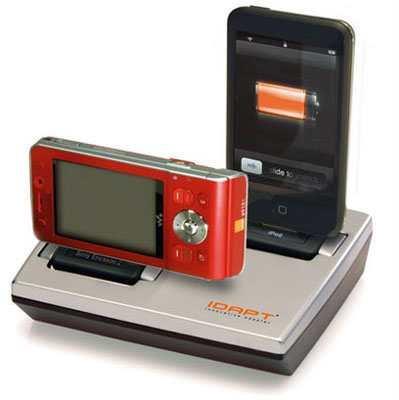 Tips flex back and forth to guard against breakage
The Idapt system doesn't require you to stick conductive pads onto the back of your gadgets, an approach that you'll need to adhere to for Duracell's wireless charging pad.
The Idapt charging system is available now, with a two power socket system costing from £15 ($25/€17). Individual connectors cost £6. ®
Sponsored: Minds Mastering Machines - Call for papers now open