HDS primes BluArc Mercury launch
Splashes down into storage midrange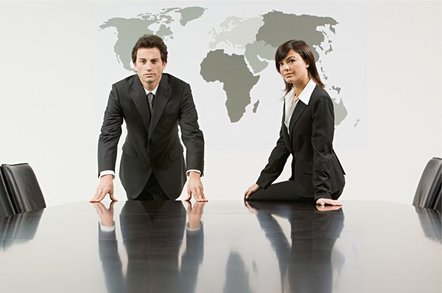 Hitachi Data Systems is announcing two new network-attached storage (NAS) products, bringing its enterprise NAS capabilities down to the midrange.
The NAS 3080 and 3090 are based on the Mercury NAS products announced by BlueArc in July. The BlueArc/HDS idea is to make the enterprise 3100/3200 NAS products affordable to the mid-market by reintegrating the components in a smaller form factor, and getting rid of Fibre Channel, so lowering the cost.
The two products, NAS heads, come in a single 3U rackmount enclosure with two main boards inside: an FPGA (Field-Programmable Gate Arrays) board doing the parallel RAID striping, and a network interface board which contains the Ethernet ports. The 3100/3200 models come in a 7U chassis with four modules: a network interface; two file system modules; and a storage interface module. The two boards in the new kit replace these four modules.
The fresh integration of the components provides an Ethernet benefit. The bigger products have either six 1GigE or 2 10GigE ports. The new models have both of these as standard. They also have direct connections to HDS' AMS drive arrays for the actual data storage. The 3100/3200 products need a Fibre Channel switch to interface to the AMS which puts up the total system cost.
The 3080 scales to two cluster nodes, carries out up to 60,000 IOPS, supports 128TB file systems, and scales to 1PB of capacity. The 3090 can scale to four nodes, runs at a 100,000 IOPS rate, supports 256TB file systems, and scales to 2PB.
In comparison, the 3100 scales to 8 nodes, runs at 97,000 IOPS, supports 128TB file systems and also scales to 2PB. It will be offered in concert with the 3090.
The 3080 and 3090 products are tightly integrated - as are the 3100 and 3200 - with the Hitachi Data Discovery Suite. This enables customers to move data automatically among Fibre channel, SAS, SATA and archive tiers based on pre-set policies. Customers can search the content across these storage silos and use the search results to trigger data movement.
Prices for the new products start from £40,000 for the 3080, and they are available immediately. ®
Sponsored: Minds Mastering Machines - Call for papers now open