South Korea inks $40m deal with Cray
Future boxes predict future weather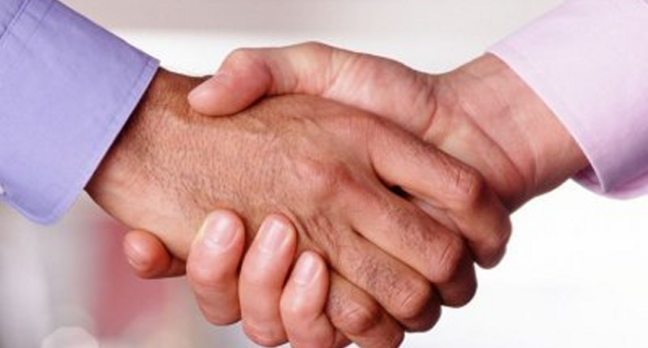 Supercomputer maker Cray has kicked off the race to the end of the third quarter by landing a $40m contract to supply the Korea Meteorological Administration in South Korea with a next-generation parallel super that will eventually grow to 600 teraflops of raw number-crunching power.
KMA is currently a Cray customer and has a Cray X1E with 1,020 processors and 4 TB of main memory that delivers a peak theoretical performance of 18.4 teraflops. This machine, which is a parallel box based on Cray's own multithreaded vector processors, was installed in 2005 and is a bit long in the tooth. So out of date, in fact, that it fell off the Top 500 supers list back in November 2007; and, more importantly, the product is no longer sold by Cray.
Cray says that the $40m upgrade deal that KMA has signed is one of the largest deals for operational numerical weather prediction in the world and the largest one in the Asia/Pacific region. But not all of that dough is going for the XT5 super and the upgraded to kicker machinery that will ultimately result in the 600-teraflops box.
The deal includes servers, storage, unspecified data management wares, and lots of services, too. Cray was not specific about the specs of the future HPC system, but said that the box would be delivered in two phases, with acceptance (and therefore the booking of revenue) for both phases to hit in the second half of 2010, and that the super could include a multi-tiered, several petabyte storage, archival, and backup system.
As part of the deal, Cray is offering KMA application support for its weather and climate models, extending a relationship that the two established in 2005 with the installation of the Cray X1E and the creation of the Earth System Research Center in Seoul.
What neither Cray nor KMA discussed was how this future box would be configured. The XT5h super deploys the Cray X2 vector engines on blade servers and allows it to hook into the XT interconnect that was pioneered with the "Red Storm" Opteron-Linux super made for Sandia National Laboratory and commercialized as the XT3, XT4, and XT5 lines.
Given the applications that KMA has written for the X1E vectors, it would make sense that KMA would build a hybrid Opteron and X2 blade system, allowing it to run its old applications unchanged while at the same time porting to the more scalable Opteron-based blades. Considering that an XT5h tops out at 256 X2 blades and 51.2 teraflops of oomph, it would seem that KMA has no choice but to use Opteron processors unless Cray has an X3 vector engine in the works.
Cray has kept mum about its future product plans, but an X3 vector engine is certainly possible. Supercomputer makers have a habit of making whatever governments will pay for. It is even remotely possible that Cray could shrink its multistreaming vector processors and plunk them into future Opteron sockets, much as it already did with the XT4 parallel supers with the "Eldorado" XMT kicker to the MTA-2 multithreaded chips, called the ThreadStorm and sporting 128 threads per chip.
The multithreaded MTA series of chips were designed and sold by Tera Computer before it bought Cray, and the XMT box can scale up to a stunning 8,192 processors and 128 TB of shared memory. These machines are not good at number crunching, but they are great at database searches - the kind that Uncle Sam likes to do.
Having said all that, it is far more likely that the KMA box will be using future Opteron processors such as the 12-core "Magny-Cours" Opterons due in early 2010 with a smattering of X2 vector engines to tide them over. ®
Sponsored: Fast data protection ROI?