Mercedes moves e-car concept closer to the forecourt
BlueZero E-Cell Plus design tweaked
Leccy Tech Like BMW, Mercedes-Benz just couldn't wait until the opening of the Frankfurt Motors Show to reveal its latest thinking on the leccy car front.
The E-Cell Plus is a range-extended plug-in hybrid cobbled together from the current Mercedes-Benz A and B Series parts bin, and the Smart.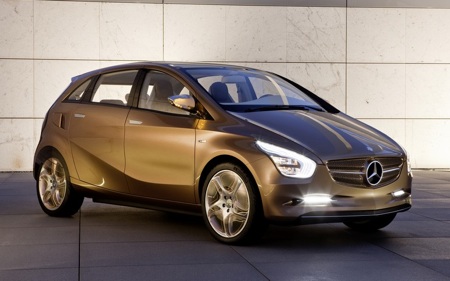 Mercedes' E-Cell Plus: A Class meets B Class meets Smart
Part of the BlueZERO concept range, which also includes pure leccy and hydrogen fuel-cell versions of what is essentially the same car, the E-Cell Plus was first announced at the Detroit Motor Show earlier this year, but now Mercedes-Benz have issued a revised spec and new images.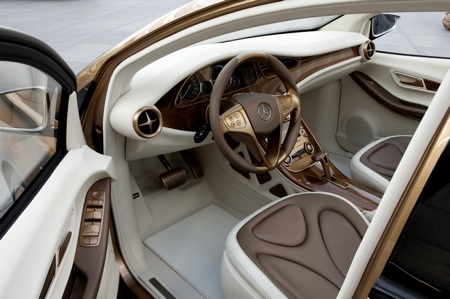 Moving from concept to production?
The E-Cell Plus will be driven by an electric motor with a continuous output of 70kW (94bhp), a peak of 100kW (134bhp) and 320Nm (236lbft) of torque. The motor sits under the bonnet and drives the front wheels while power is provided by a 18kWh capacity lithium-ion battery pack that sits sandwiched between the car's double floor.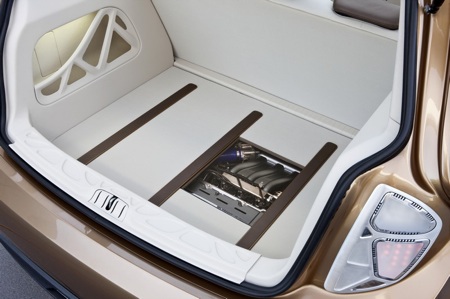 The petrol engine's under the boot - but where's the spare tyre?
Mercedes says that a fully charged battery should be good for around 62 miles of leccy-only travel. Once the battery pack is exhausted, a small petrol engine in the back fires up to recharge it thereby extending the car's range by a further 300 miles.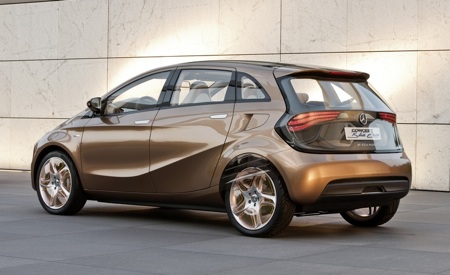 The motor takes you 62 miles, the engine a further 300
The engine is a three-cylinder 1000cc turbo-charged unit lifted from the Smart. In the E-Cell Plus, it puts out 50kW (67bhp) at 3500rpm.
Top speed is limited to 150kph (92mph), while the 0-60 dash takes just over ten seconds.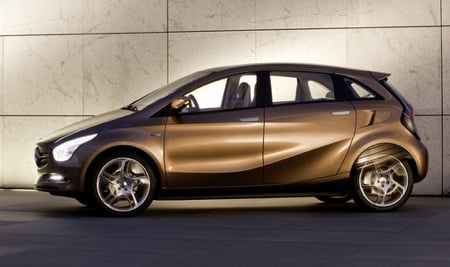 Curvy design
Mercedes-Benz is calling now the BlueZERO E-Cell Plus a "near series" concept, which means something very similar could be available to buy in the not too distant future. ®
Sponsored: Minds Mastering Machines - Call for papers now open