Samsung intros Europe's first Nvidia Ion netbook
Has an 11.6in, HD screen too
IFA Samsung formally launched its Nvidia Ion-based netbook, the N510, at IFA this week - though the machine has been available to buy in Europe for a week or so, if you look hard enough.
The N510 also sports an 11.6in, 1366 x 768 display, which will surely appeal to folk who find the netbook-standard 1024 x 600 too cramped.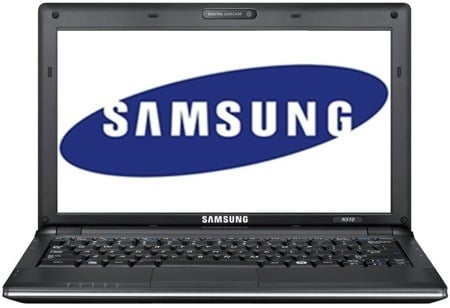 Samsung's N510: first Nvidia Ion netbook in Europe
Nvidia's Ion chipset pairs with Intel's Atom processor - in the N510's case the 1.67GHz N280. The mini-laptop also features Bluetooth, 802.11n Wi-Fi, a 160GB Sata hard drive and 1GB of DDR 2 memory.
It comes with a six-cell battery as standard.
Samsung will sell the device with Windows XP Home over here, but various reports from the US suggest the netbook's North American debut is being held back pending the release of Windows 7.
Given the N510's availability in Italy and German, to name but two, it's official release in the UK can't be far away. Samsung hasn't yet stated a price, but early-bird resellers are demanding a hefty - for a netbook - £420 ($864/€587) for it. ®
COMMENTS
darn :(
Just ordered an NC10. Admittedly it's the size i wanted, the weight i wanted, tried/tested and well reviewed, and has a sim slot which is the primary reason i bought it. Trust something new to come out the day after i place an order, technology eh :s
Badgers. Well, because.
Nice
If that had a dual core processor, it wouldn't be far off the spec for my Sony TZ... which cost 3x as much about 18 months ago..
@Spencer, at least there is now some competition against the current Netbook "status quo" where everything seems to be the same!
Can't wait for a review
I'll be interested to see how the ION platform stands up. I've just got a sneaky feeling it's not as good as it's cracked up to be.
Is the power draw something like 10W no? Battery life will be crap; still can't play bleeding edge games (like you bought a netbook for that anyway). But you might be able to play HD on a 12" screen.