LG demos world's largest OLED TV
Don't throw out your 32in LCD just yet
IFA LG has, as promised, demoed the world's largest OLED TV at this year's ongoing IFA event in Berlin.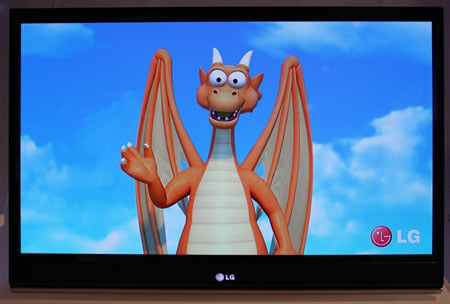 LG's 15in OLED is the world's largest, for now
Despite only measuring 15in, the screen jumps on the super-thin screen bandwagon kicked off by Sony last year when it launched the 11in XEL-1.
Sony's OLED display is just 3mm thick and, although LG hasn't yet formally announced how thick its OLED display is, Register Hardware's brief gaze at the screen led us to believe that the two are of equal thickness.

The official thickness hasn't been released
A built-in stand enables the OLED screen to stand like a picture frame, LG added.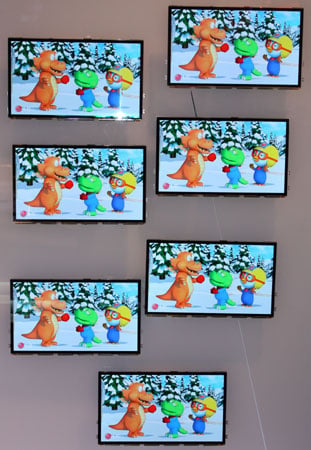 OLEDs-a-plenty
The OLED TV doesn't have an official name, yet, but should be available in South Korea early next year. ®
COMMENTS
Tuner
Where do they hide the tuner/receiver for this thing? I want.
@Natalia Gritpants
Presumably they were trying to blow people away showing off wide color gamut, or something. Obviously wouldn't really come through shown on another display... :P
Still seems a bit odd, though, you're right. But I can't imagine color reproduction sucks on a panel like that; it just doesn't make any sense - the people designing these things aren't idiots.
RE: Will it be... ....hideously expensive
Computer says "yes"
Will it be...
....hideously expensive?
mmm
Can't wait till these things become affordable as digital picture frames. :-)