IBM puts virtual desktops in the sky
Solitaire served from far, far away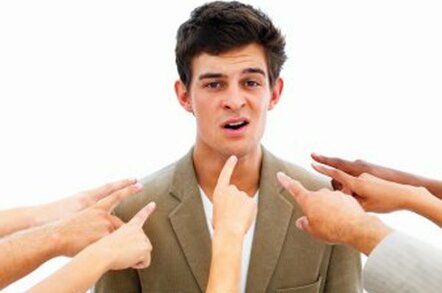 IBM's web services cloud is rolling into the virtual desktop biz this October.
The company unfurled plans this week for its IBM Smart Business Desktop, a new subscription service aimed at large and mid-sized companies that hosts employee desktops from an IBM data center in either North Carolina or Germany.
IBM's idea behind hosting employee desktop images from Deutschland and the Tar Heel State is that customers can log in from a cheapo thin-client terminal or low-end PC running Java and an internet browser. It also reckons the service lowers IT expenses by centralizing management of desktop software though the miracle of virtualization.
But speaking of costs, IBM won't disclose pricing before the service goes on sale. So, exactly how much money a company could save renting IBM server time remains in the realm of speculation. Customers will be charged per desktop based on how much processing power and storage they require on a monthly basis, and companies must sign up for a minimum of three months and 50 users. They will also still be responsible for buying their own OS licenses and software as they would normally.
IBM said it will virtualize end-user desktops with either VMware or Citrix products depending on the company's preference or existing environment. Big Blue has also partnered with Wyse for using thin client devices to access its cloudly virtual desktops.
Desktop cloud computing is a relatively small niche now, but Big Blue does stand a chance of expanding the market if can pull off the service with a minimum of kinks and network sluggishness — and can show outsourcing desktops to the web actually saves a company money. ®
Sponsored: Minds Mastering Machines - Call for papers now open