Hands on with the Nokia N900
We rush to judgement
Most of the demand, he said, comes from people who want a data connection rather than a primary phone. And so Nokia finally fulfills the abandoned Hildon roadmap it developed with Psion between 2000 and 2002, that included "palmtops" with embedded data capability. A Series 5 with an embedded modem was just one of the products Psion never brought to market.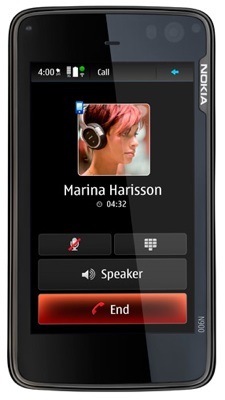 No (physical) call buttons
Jaaksi said that including cellular telephony and data was discussed at the tablet's birth - "what markets could we build out of that?" - but it was simpler to omit it, bypassing the complex approval steps.
"They made it very clear that they want a device that integrates the experience of Tablets but with added cellular capabilities. It was critical feedback," he told us.
So really it's because people want to check email or Facebook - another email system, but with knobs on - while out and about, rather than talk to one another.
"Heavy users need the ubiquitous connectivity more," he said. "Maybe the wireless LAN coverage didn't take off as fast as some people expected. They were talking about wherever you go there will be wireless coverage - that really didn't happen. But 3G really provides the same kind of experience."
Maybe in Finland, I pointed out - but er not in the UK.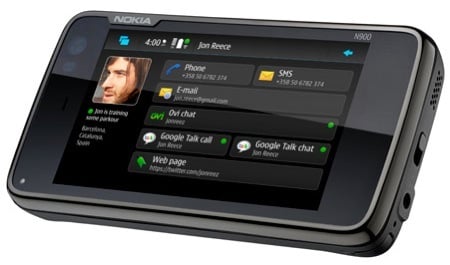 UI tweaks abound
The device is much more compact than the earlier slabs - the N770, N800 and N810. It feels like a dense package of electronics though - around 30g heavier than the similarly-sized N97, and 45g heavier the much slimmer iPhone.
Sponsored: Minds Mastering Machines - Call for papers now open