Samsung N110
The best keyboard on a netbook yet?
By way of satisfying idle curiosity we booted Ubuntu 9.04 from a USB Live stick just to see what was what and can report that everything seemed to work out of the box with the exception of the built-in microphone, which simply refused to play ball no matter what we did. We still haven't managed to overcome the exact same problem with a 9.04 instal on a Dell Mini 10v, so we are beginning to suspect it's a problem deep down in the bowels of the latest Ubuntu distro.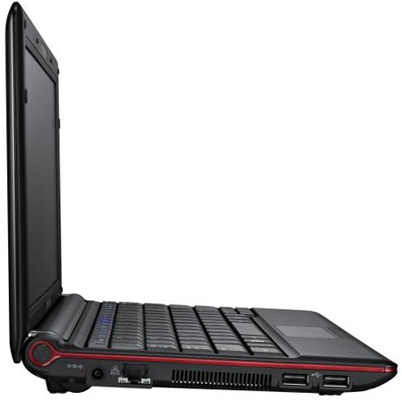 Battery life sits roughly in the middle of the 6-cell models we've tested
Like the N120, the 110 comes with a 5900mAh 6 cell battery. That's 300mAh more charge than the NC10's battery can hold so we expected better performance. Running our usual test of playing a standard def H.264 video at full screen and maximum brightness using VLC with the Wi-Fi radio on and the volume turned up to max, we got 4 hours 51 minutes from a fully charged battery.
That's almost half an hour more than the NC10's best result. With the screen brightness turned right down and Wi-Fi radio off, the best we got from the battery was 8hrs 12m, very close to the 8hrs 20m, the N120 achieved. Turning to the PCMark05 benchmarks, the CPU and Memory tests were very much on a par with both the NC10 and the N120. However, the N110 did better than both in the HDD test.
Moving on to the GIMP Gaussian Blur test the N110 turned in a time of 5.3 seconds. That's just a shade slower than the 5.0 seconds recorded by the NC10 and the 4.9 recorded by the N120, but not by enough to cause any noticeable real world differences between the three machines. Running 3DMark we came up with a score of 88, which is one of the better performances we have seen from an Atom powered machine, shading both the N120 and Asus Eee PC 1008HA Seashell.
As you would expect from a PC with Intel's GMA 950 integrated graphics core, the N110 struggled to play HD files with H.264 encoding, even in-window. Still, like the N120, it proved capable of handling HD AVI files at full screen.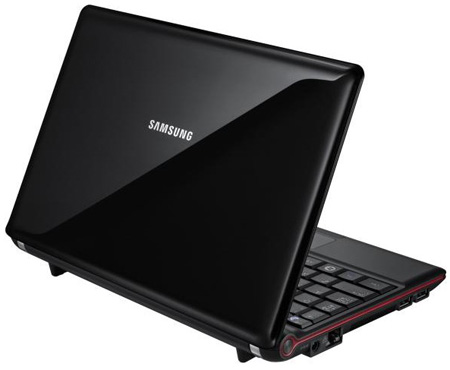 Codec crunch: stable H.264 playback is a typical netbook hurdle
As with previous Samsung netbooks, the N110 thoroughly impressed us with its combination of silent and cool running. The only way to tell if the fan is working is, literally, to hold the vent grill next to your ear.