IT test cloud follows Amazon with tunnel to earth
Skytapping gets IPSec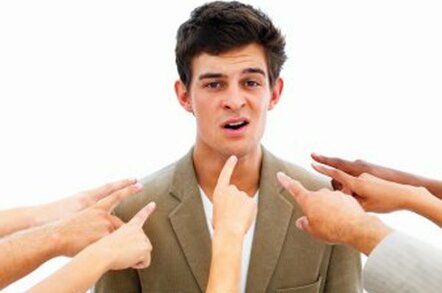 Less than a week after Amazon introduced its Virtual Private Cloud, letting you readily marry your internal IT infrastructure with an external setup floating on its EC2 web service, the Jeff Bezos-backed Silicon Valley startup SkyTap is offering much the same thing on its own infrastructure cloud.
Today, SkyTap added an IPSec (Internet Protocol Security) VPN tunnel to its cloud, letting you run the same application stack across both this external service and your internal infrastructure. You're given a secure connection to the cloud, and in moving your stack to the service, you can specify your own domains, subnets, host names, and IP addresses.
Unlike Amazon's Elastic Compute Cloud (EC2), SkyTap is meant specifically for testing a new IT infrastructure setup, as opposed to running production applications. The company recently unveiled a discounted subscription price for those looking to test Windows 7 on its floating IT lab.
Previously, SkyTap offered a PPTP (point-to-point tunneling protocol) VPN tunnel to its service. But this didn't offer the sort of seamless integration between the internal and the external that you get with IPSec. So says Brad Potter, senior vice president of IT operations and infrastructure at Burrelles Luce, a web press-clipping outfit that's already on the SkyTap cloud.
"The features used in the IPSec tunnel versus the old PPTP are much more beneficial," Potter tells The Reg. "It's more secure, and we can essentially extend our LAN into theirs. Before, we had to re-IP some stuff - that kind of thing. Now, we can tie in-house development and QA systems here to our new development QA and systems out on the [SkyTap cloud]."
This is similar to what Amazon has done with its Virtual Private Cloud. In the past, with Amazon, you couldn't even specify your own IP addresses. And now you can, bridging the gap between your internal setup and the so-called cloud.
"What Amazon is doing is allowing an external entity - like a data center operation - to provision network resources inside of Amazon that will be attached to virtual machines, something you couldn't do typically with Amazon before," says Rich Wolksi, CTO of Eucalyptus, a startup offering a open source package for mimicking Amazon's cloud inside your own data center.
"If you can do that, putting Amazon's virtual machines on subnets that you know about and that you've specified, then it's possible to incorporate those virtual machines - through a virtual private network - with the virtual machines running in your own data center."
But unlike Amazon, SkyTap already fronts its virtual network tools with a web interface - and it's offering them to everyone. Amazon's Virtual Private Cloud must be accessed through the EC2 API and command-line tools, and it's still a limited beta.
But SkyTap is a friend of EC2. The startup is funded in part by Bezos Expeditions, the personal investment arm of Amazon CEO Jeff Bezos. ®
Sponsored: Minds Mastering Machines - Call for papers now open