Semiconductor sales rise 5.3% in July
The chips are up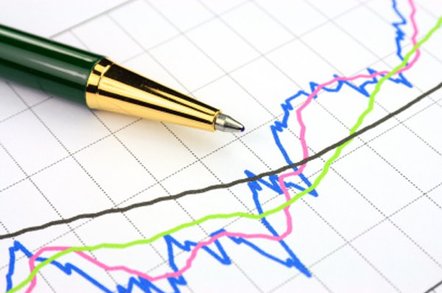 Sometimes, the good news is that things are getting less bad. So it seems to be with the semiconductor industry. According to a report from the Semiconductor Manufacturing Association today, worldwide chip sales hit $18.2bn in July, up 5.3 per cent sequentially from the $17.2bn level set in June.
If you like to look at the sequential data to make you feel better - and because it is probably a better indicator for where we are at in terms of an IT recovery - this is the fifth consecutive month of sequential increases in monthly semiconductor sales.
"Sales of consumer products such as netbook PCs and cell phones are supporting the modest recovery in demand that is now under way," said George Scalise, SIA's president, in a statement accompanying the organization's sales figures. "Purchases of information technology products by the enterprise sector continue to be tempered by caution and longer replacement cycles. There is also evidence of a return to seasonal industry patterns."
That was certainly the case last Friday, when Intel raised and tightened its guidance for the third quarter, saying business was not only more brisk, but more predictable.
Late last week, chip maker Marvell Technology Group also said sales in its second quarter of fiscal 2010 ended August 1 rose by 23 per cent sequentially to $640.6m. This was a similar cause for jubilation - albeit worth only a few hoorays compared to the free round of drinks at the pub that Intel's news is worth. But both Intel and Marvell, as well as a slew of chip makers and IT suppliers peddling PCs, servers, and other gear that use chips, are still down year-on-year, and they are going to stay there as the world finds the new level of normal.
And similarly, global ship sales in July were down 18.2 per cent from levels set a year ago, when the recession was picking up momentum but had not yet changed phase to a full-blown economic meltdown. But that is less of a decline than for the first six months of the year, says SIA, which calculates that year-on-year chip revenues worldwide averaged a 25 percent decrease in January through June. Of course, as 2009 progresses, the compares with the same month in 2008 are going to get easier, so be careful of that optimism.
SIA said that chip sales in July increased in all geographic areas on a sequential basis. The America's region saw chip sales rise by 5.9 per cent sequentially, to $3.08bn, and Japan had a nice bounce, up 7.9 per cent to $3.22bn in the month. Revenues from chips came to a mere $2.32bn in Europe, but rose 5.3 per cent, and in the Asia/Pacific region (not including Japan), sales were up 4.3 from June, to $9.54bn.
But the year-on-year numbers tell the real story of how far this market has fallen. In July, chip sales in the Americas are down 8 per cent, and they're off 31.7 per cent in Europe, down 21.6 per cent in Japan, and down 15.9 per cent in the Asia/Pacific region. ®
Sponsored: Minds Mastering Machines - Call for papers now open