Iomega desktop NAS getting iSCSI support
Second-generation product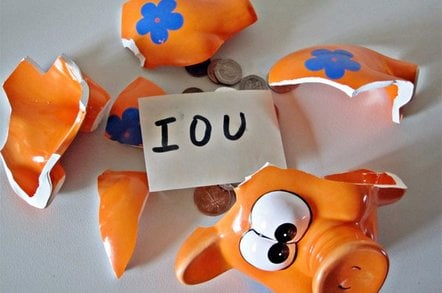 Iomega has introduced an updated desktop NAS box, a kind of pre-loaded Drobo with added iSCSI block storage access.
The small office/home office (SOHO) StorCenter ix4-100 was introduced in February and provided a pre-loaded desktop NAS box with four hot-swap SATA drives and 2, 3, 4 or 6TB capacity. It ran EMC's LifeLine OS, came with Retrospect backup software, and supported NAS protocols (NFS and CIFS), Apple's AFS, and FTP. There were four USB ports to attach external drives and a printer. The box could be a print server as well.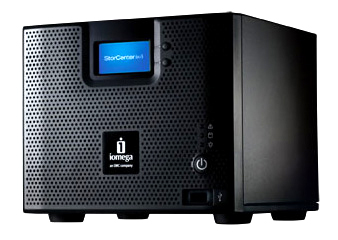 It supported an IP security camera attachment and the PTP picture transfer protocol, and it served media files in a DLNA-compatible way, with support UPnP AV media services. What else? There was BlueTooth upload support, VMware certification, and Microsoft Active Directory support. There was UPS support and RAID 5 and 10 included with automatic RAID re-build. It didn't have the Drobo's stylish appearance, but it was very cost-effective.
In April, Iomega introduced a small/medium business iU rackmount version, the StorCenter Pro ix4-200r, combining NAS and iSCSI block storage access and starting at a more expensive $1,800 for the 2TB model with a 4TB model available.
Now Iomega has upgraded the SOHO box with the ix4-200d model. Basically, it adds the rackmount job's feature set to the desktop box and upgrades it with 2TB disk support. The product comes in pre-loaded 2, 4, and 8TB form, and its virtualisation support has been extended, it being on the XEN hardware compatibility list and working with Hyper-V. It is certified for VMware both in NAS and iSCSI mode.
The number of USB ports has been reduced to 3. The product includes RSA BSAFE encryption security technology for protecting installs and upgrades from viruses or malware. It has device-to-device replication to network targets for business continuity and file recovery. There is a synchronisation feature so that two ix4s can be synchronised. An external USB drive can be synchronised with part of the ix4's content. And PCs and Macs can synchronised via a network share.
The product can be simultaneously accessed as an NFS/CIFS NAS store, a Mac file store for Macs, and an iSCSI target by a Windows server. It has dual gigabit Ethernet connections, and the prices run from $699.99 (£539) for the 2TB box, to $899.99 (£799) for the 4TB one and up to $1,899.99 (£1,339) for the 4TB one. All UK prices are ex-VAT.
A 4TB ix4-100 costs $1,199.99 (£976.35). The ix4-100 is obviously replaced by the ix4-200d. We might expect the rackmount version to have a 2TB drive upgrade too. Iomega might actually be shipping 2TB to business customers before Pillar Data. ®
Sponsored: Minds Mastering Machines - Call for papers now open