x86 Server virtualization still work in progress
Good start, but it's not all plain sailing
The runaway costs that some allude to (which we can also see from the chart) are at least partly due to unanticipated management requirements, though other cost related factors that surfaced during our workshop included the need to upgrade network and storage infrastructure, and unintended impacts and complexity around software licensing.
But let's not get hung up on the notion that these gotchas are major blockers. For every person that reported a challenge in each area, two or more said they hadn't experienced the issue. In some cases, this may be because they have not arrived far enough down the virtualization road to discover some of the problems, but the general spirit we are picking up is that the pros far outweigh the cons however far you push things. With this in mind, it is not surprising that commitment to maintain or increase the use of virtualization technology is close to unanimous: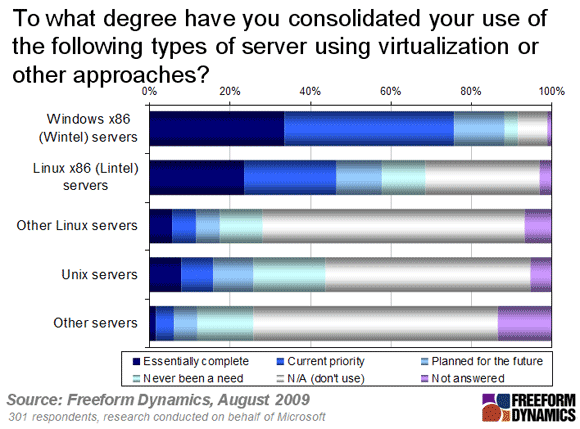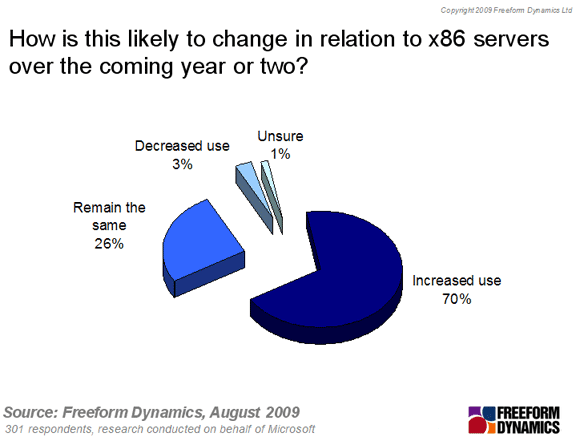 So, while the view of server virtualization is generally very positive, as things stand it is certainly not yet plain sailing. IT professionals would do well to acknowledge some of the problems others have encountered and be prepared to deal with them should they crop up as activity progresses. With a lot of work still clearly to be done, the old adage 'forewarned is forearmed' is particularly relevant.
Sponsored: Minds Mastering Machines - Call for papers now open