OpSource floats VMware cloud
Like Amazon EC2, only better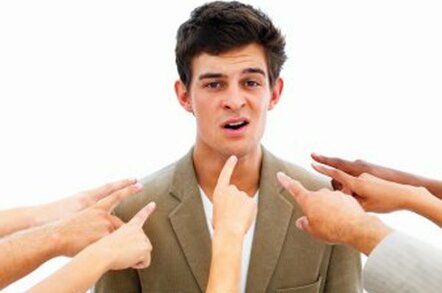 OpSource is hot on the heels of Amazon Web Services in announcing its own virtual private cloud with the debut of a beta program for what it's calling OpSource Cloud.
A virtual private cloud like the ones that AWS and OpSource are rolling out take public cloud computing one half-step back to the corporate data center, allowing companies to set up their own private networks on the public cloud and to link into the server images running on the cloud through an encrypted virtual private network link.
By allowing companies to set up their own nets and subnets on the public cloud, the virtual resources running on the cloud can be managed and monitored using the same tools that govern all the IT gear behind the corporate firewall and any other gear that links into it through VPNs.
The OpSource cloud differs from the VPC setup in beta on the EC2 compute cloud and that will be extended to other AWS services later this year.
The first major differences are that OpSource Cloud is based on VMware's ESX Server hypervisor, not a custom Xen hypervisor, and the five years' of experience OpSource has gained by supporting SaaS applications on behalf of software companies that want to be able to rent their applications but who do not want to create and manage their own IT infrastructure.
The battle for virtualizing x64 servers in the data center is pitting many variants of the open source Xen hypervisor (including versions from commercial Linux distros Red Hat and Novell as well as freestanding versions from Citrix Systems, Oracle, and Sun Microsystems) against VMware's ESX Server hypervisor and, increasingly, Microsoft's Hyper-V.
In terms of revenue and customer acceptance, VMware has been winning this war for the data center, but Citrix and Microsoft are making headway. However, when it comes to cloud computing, where every penny counts, service providers are cheapskates and they have deployed Xen, like Amazon has done with its homegrown Xen that underpins its EC2 compute cloud.
Scaled down, scale out
But this approach is not possible, much less sustainable, for smaller-scale cloud providers, who don't have the IT budget that Amazon can bring to bear to create their own cloud stack but who want to shift from web and application hosting to cloud infrastructure hosting just the same.
With the vSphere 4.0 stack announced in April, VMware made it pretty clear that it wanted to sell cloud providers on the significantly enhanced ESX Server 4.0 hypervisor and the distributed and virtualized switching technologies, plus a number of other management goodies meant to appeal to cloud providers, now that the hypervisor can span up to 64 processor cores and thousands of server nodes can be put under the control of the same vCenter management console.
This kind of scale and control, not to mention significantly expanded main memory and disk bandwidth and thin provisioning features for memory and disk, is what commercial cloud suppliers are looking for, just like corporate data centers are.
That is why OpSource chose VMware's ESX Server 3.0 to build its original hosting facility - which has more than 5,000 servers - for SaaS applications. This plus the enhancements VMware has made in the ESX Server 4.0 hypervisor and its related vSphere tools are why OpSource chose the latest VMware stack to do the OpSource Cloud, according to chief executive Treb Ryan.
Sponsored: Minds Mastering Machines - Call for papers now open