NASA suffers rocket fail 20 seconds from firing
Discovery delayed too and the moon probe navigation fails...
And on top of that, the shadow ice-lake pole-prang probe is running out of juice
Meanwhile there was another technical hiccup for NASA this week out in space, as it was revealed that the Lunar Crater Observation and Sensing Satellite (LCROSS) moon-impactor probe has suffered a technical glitch causing almost all of its manoeuvring fuel reserve to be used up. The LCROSS package is currently engaged in complicated orbital manoeuvres around both Earth and Moon intended to line it up for a high-speed, high-angle crash into the lunar south pole on the 9th of October.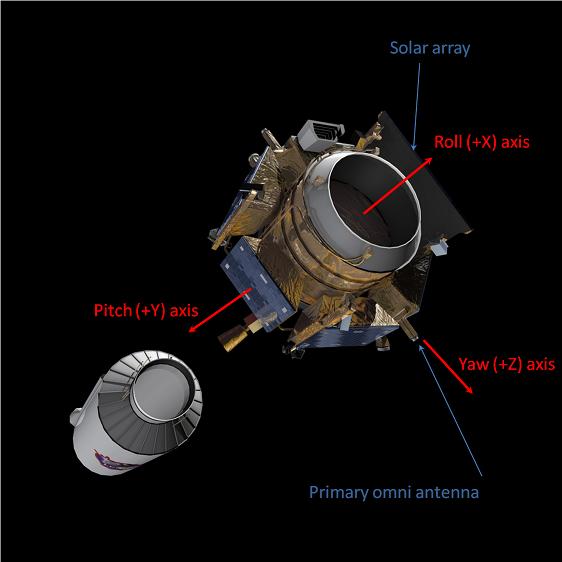 Headed for the (possible) shadow ice lakes of the lunar antarctic
The idea of LCROSS is that the Centaur upper stage from the launch rocket - specially modified for this job - will crash into one of the permanently-shadowed craters at the lunar south pole, closely followed by a "shepherding spacecraft" which will separate from the Centaur about 7 hours before impact and hit just minutes behind it. The shepherd, in its last few seconds of life, will be able to scan the cloud of dust and debris caused by the Centaur strike.
This will, NASA hopes, confirm the presence of water ice in the dark crater bottoms of the lunar antarctic. The presence of accessible water would make any future moon base much easier and cheaper to run.
But according to NASA, earlier this week the Centaur's inertial-nav unit was found to have shut down, causing the probe to switch to a backup mode in which it observes stars to measure its rates of roll, pitch and yaw. This is apparently much less accurate and efficient, and causes the LCROSS to use a lot more manoeuvring fuel to maintain attitude.
NASA says that "a substantial amount of fuel" was used up before ground controllers could get the probe back onto inertial mode. It seems there's still enough fuel to carry out a successful mission, but another such mishap would be likely to mean failure.
LCROSS was launched on the same rocket as the Lunar Reconnaissance Orbiter, a scanning satellite which is mapping the moon with great accuracy, seeking potential landing sites for possible future astronauts.
Under some of the options being considered by the Augustine panel, moon-return and/or moonbase plans would be scrapped. A failure by LCROSS to find water - or to find out one way or the other - would also be bad news for the moonbase plans.
Meanwhile, NASA has also suffered repeated technical delays this week to the launch of shuttle Discovery, bound for the ISS with one of the final loads of kit for completing the station. Officials now say that Discovery will launch later today. ®
Sponsored: Minds Mastering Machines - Call for papers now open