Storage Fusion lowers prices on intimate searches
Storage resource analytics as a service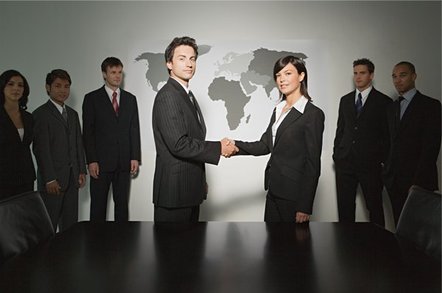 UK start-up Storage Fusion will offer a storage resource analytics (SRA) service in the cloud, with customers getting an unprecedented level of detail about heterogeneous storage arrays at a far lower cost than they would from enterprise SRA tools.
Tools such as EMC's ECC and IBM's Total Productivity Suite are good for the vendor's own storage but come at a high price. HP's Storage Essentials uses SMI-S interfaces and doesn't deliver as good information as Storage Fusion's SRA service.
Storage Fusion consultant Chris Evans said that during one engagement, when looking at a customer's 3PB storage estate through Storage Fusion, he found 600TB of reclaimable space that Storage Essentials missed, through not understanding that short-stroking drives were not needed for the desired performance. The report run leading to this potential 600TB unused space reclamation cost £15,000.
Storage Fusion is a 15-person, wholly-owned subsidiary of UK-based XPLOIT, is funded as an internal start-up and it will, hopes MD Grahame Wood, be profitable next year. The software was developed from a tool developed for consultancy GlassHouse to use in analysing customer's external storage estates, block or file access, and working out in an hour or so what 17-man days of consultancy would be needed to do otherwise.
It comes as a set of scripts which a customer is requested to run. These use element manager interfaces from external storage arrays supplied by mainstream enterprise storage vendors, such as Dell (not EqualLogic), EMC, HDS, HP (not MSA or LeftHand Networks), Sun (HDS USP only), IBM (DS3000 - DS8000) and NetApp. For example, the element manager for Clariion is Navisphere.
Evans said the company doesn't support EMC's Celerra or Centera nor Compellent yet. It is working, probably, on adding support for IBM's XIV and 3PAR InServ arrays. He added: "We are thin provisioning-aware and we're working to provide full thin provisioning support in the product."
The scripts query the element managers, which return plain text files containing detailed information about the arrays and their usage, but not about the stored data contents. These go to a Format Manager which normalises the results. This enables a consistent presentation of results across the vagaries of individual product reporting. There could be 20 - 30 files per array with 1000s and 1000s of lines.
Chris Evans said no change control is needed to run these scripts. If the SMI-S tools were used Storage Fusion would have to put a collector agent on site. He said: "The element manager service language interface has become a storage admin's standard toolset. Many admins use it for provisioning. Very few ones in EMC ships use ECC, EMC's 800lb gorilla of a storage resource management tool. It's too cumbersome.
"The element manager is the only thing that gives them the depth of detail they need and they don't necessarily trust what the higher level tool gives them."
The plain text files are sent by secure FTP or HTTPS links to the Storage Fusion channel partner: Glasshouse, and via GlassHouse, IBM and Dell. Other channel partners using it are CDS, ACS, and HDS. They all license software from Storage Fusion which analyses the plain text files and delivers a report database.
Currently Storage Fusion's partners get charged around £10,000 a petabyte for SRA. The company is arranging a deal with a multi-national, household name IT vendor in which customers will be offered the service, using an open portal, for around £1,000/PB, ten times less than through the existing channel partners. Wood said: "We're going to tear into the cost model for storage resource analysis."
He said Storage Fusion is not arranging the deal in competition with its existing direct or indirect channel partners, which means we can rule out Dell, IBM and HDS as the household name, multi-national IT vendor. The portal will be, in effect, an SRA dashboard. The process is quick: Evans produced one for a large bank that he said took an hour and "forty minutes of that was spent looking for the element manager passwords."
A customer's portal contains a huge amount of data. Pre-prepared reports can be run against it and printed. Individual pages can be printed but there is no facility to get the entire data set printed or turned into a PDF. Customers get an overview of their external storage estate with the ability to dive down into details and see, for example, the capacity usage of individual disk drives in shelves of drive arrays in tabular or graphic form.
SSDs are catered for. RAID arrangements are spelled out as are software revision levels. The power usage of an array can be calculated because the software knows about component power usage. Different suppliers' arrays can be compared on a power usage basis. Replication arrangements can be checked.
The amount of detail is extraordinary, with Wood saying "We are literally going down to slices of LUNs on disks." Concerning reclamation of unused space he said: "We have over 200 scenarios where storage can be reclaimed, such as orphan LUNs, with five levels of confidence about its reclaimability. (On the other hand) we can detect if a mirror is smaller than its primary storage."
Historic trend analysis over a set of SRA runs can be seen but there is no facility to extrapolate trends into the future. Wood pointed out that external array element managers don't store historic data. He summed up the SRA tool this way: "It's a very powerful, interactive tool that gives users much more heterogeneous external array data than existing enterprise tools at a far lower cost."
Storage Fusion is probably talking to other potential open SRA portal partners, and it's possible that existing channel members such as GlassHouse might be interested as well. Indeed, Wood said: "GlassHouse is aware of our relationship (with the IT vendor) and could pick up remedial work."
The net of it is that customers would buy, say, an annual set or a fixed number of SRA runs against their external storage estate. Then they'd be able to use the SRA dashboard in their portal to analyse and investigate their own storage estate for a fraction of the cost of what a big consultancy would charge. It would also cost a lot less and be much quicker than having their own storage admins devise scripts to query the individual element managers and make sense of all the different suppliers' output data.
Wood is convinced that SRA as a service, SRAaaS I suppose, is the way to go because, for customers, its simple to use, comprehensive, elegant, and cost-effective.
As for who the household IT vendor is that this SRA portal could be be supplied by, if it isn't Dell, HDS or IBM then there aren't many alternatives left. ®
Sponsored: Minds Mastering Machines - Call for papers now open