Sony takes on the Kindle
Ebook war is declared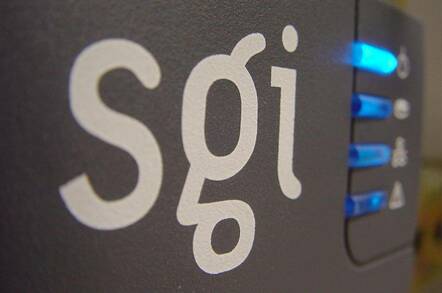 Sony's new Daily Edition is aiming to take on Amazon's Kindle with its 3G connectivity and touch screen, but it will have to provide an acceptable face for DRM, with library lending and open standards.
The Daily Edition will be available in the US come December, and includes 3G GSM connectivity that will allow users to download books and magazine subscriptions over the air, removing the unique selling point of Amazon's Kindle while also boasting about open standards and interoperability.
The strangely-tall Daily Edition has the usual e-ink display and ability to switch between portrait and landscape views. But it also has a touch screen allowing the user to prod at the screen with a finger or use a (specially designed) stylus to annotate documents. The latter function could be important to the document-reading audience - who might be prepared to pay more for their hardware - not to mention all those crossword fanatics.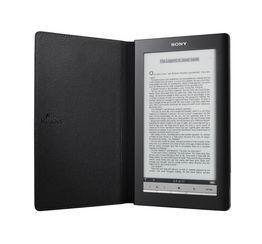 Tall, or wide, depending on how you look at it
At $400 the Daily Edition will be $100 more than the cheapest Kindle, but more interesting than the hardware is the service and software side of the device. It will be connected to AT&T's 3G network, which means GSM and thus worldwide compatibility, unlike the Kindle which still can't be sold outside the USA thanks to its reliance on CDMA.
Like the Kindle, punters won't have to pay for their connectivity, as that will be covered by some sort of revenue-share between Sony and AT&T. The Daily Edition doesn't have a web browser, however, which is good for AT&T, as updates (such as RSS feeds, which are supported) can be sent out when the network isn't busy, rather than when demanded by the users, and it should also limit the amount of traffic.
But it's not just RSS feeds and newspapers that will be sent out overnight - the Daily Edition also supports library book lending as already deployed by various libraries (including Luton in the UK). If you borrow a book from your local library, it will be delivered over the air, only to disappear after 21 days. That service is provided by OverDrive, who dominate the electronic library business, such as it is. It is dependent on Adobe's Content Server 4, the Digital Rights Management system integral to the Daily Edition and its business model.
That's not to say that users won't be able to side load content directly onto the Daily Edition, in a wide variety of formats including unprotected ePub and PDF. ePub is being used by all sorts of publishers, and combined with Adobe's Content Server by members of the American Booksellers' Association in just the way that Sony and Adobe would like to see become the industry standard once the Kindle has been eradicated.
It's interesting to note that another e-book reader - the Opus from Bookeen - supports Adobe's Content Server 4 as well as the Amazon-owned Mobipocket format, but not both at the same time. The company reckons the two are technically incompatible, and the buyer must decide which platform they want to use and replace the firmware if they change their mind. We've asked Bookeen for clarification about the incompatibility, but are still awaiting a reply.
With a credible competitor to the Kindle appearing, the players have now all arrived and the stage is set for a battle between Adobe and Amazon for ownership of digital publishing, which should prove interesting. ®
Sponsored: Minds Mastering Machines - Call for papers now open