UK population to abandon Midlands
Orange finds everyone heading for hills
Orange has been asking people where they would like to live, and assuming connectivity makes it possible it seems the North will not just be grim, but also deserted.
Orange surveyed 3,281 office workers in the UK and discovered that 16 per cent of them would take a £6,900 pay cut if they could pick where they worked, while 42 per cent would happily give up their cars and health insurance. This would save industry a total of £31.7bn while stripping Leeds, Birmingham and Manchester of 80 per cent of residents.
Not that everyone wants to head for the hills - London is almost equally attractive, though how many of those polled could afford to live there once they'd had their seven grand pay cut is more debatable: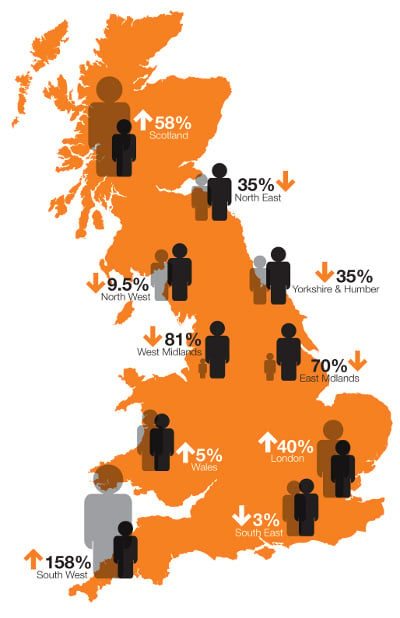 Working from a mountain hideaway is a wonderful idea, but once all those migrants discover that pizza delivery is something that happens to other people, and that aluminium is a perfectly acceptable material from which to make telephone lines, they might decide the Midlands isn't such a bad place to be - and that's without taking the Scottish diet into account. ®
Sponsored: RAID: End of an era?