IBM cuts memory tags on big Power boxes
Tweaks competitive replacement deal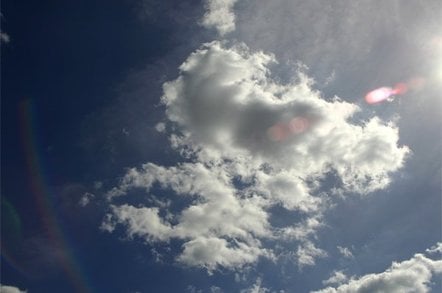 IBM is a-wheeling and a-dealing in the Power Systems market again. The company has offered rebates on memory activations on Power 595 machines using its Power6 processors and tweaked a rebate deal for customers consolidating IBM and non-IBM servers onto Power 595 iron.
The Power 595 uses IBM's 5 GHz dual-core Power6 processors, and up to 32 of these chips, which have two threads per core, can be ganged up into a single system image with as much as 4TB of main memory.
Under the Power 595 Memory Rebate promotion, outlined here, customers who buy a new Power 595 or upgrade to one using the Power6 processors can get a rebate back from Big Blue worth $290 per GB on the DDR2 main memory used on the machine.
The amount of the rebate ranges from $74,240 with one 256GB activation chunk to as high as just under $1.2m for a fully loaded Power 595 with 4TB of main memory. IBM charges $1,515 to activate 1GB of memory on the Power 595, so this rebate amounts to 19.1 per cent discount.
The Power 595 memory rebate promotion expires on September 30, which is the last business day of the third quarter. Customers can upgrade from earlier System p 570 and 590 as well as earlier System i 570 and 595 boxes to the new Power 595 to take part in this deal.
It looks like customers want a price break on Power 595 memory, based on DDR2 chips, because they know it is not going to be compatible with next year's Power7 processors, which will deploy DDR3 technology. IBM has said current Power6-based Power 570 and 595 machines will be upgradeable to Power7 system boards with new memory, so customers can preserve their serial numbers and not have to immediately write off their machine's book value.
IBM has also tweaked a long-running Power 595 server trade-in deal, which was also modified in announcement letter 309-559. Under this updated deal, companies getting a Power6-based Power 595 can get anywhere from $25,000 to $240,000 in trade-in credits, and they can consolidate one or more older IBM as well as old or new HP, Sun, and Fujitsu boxes to get those credits.
The trade-in credit ceilings on this updated Power 595 deal are lower than they were back in March, but the amount IBM is giving for non-Blue gear is larger. So Big Blue is getting more aggressive about removing other gear but less willing to cut its own prices to do it. Customers are being asked to consolidate more non-IBM iron to get the best deals. ®
Sponsored: Minds Mastering Machines - Call for papers now open