There's no escaping the cloud
You can run, but you can't hide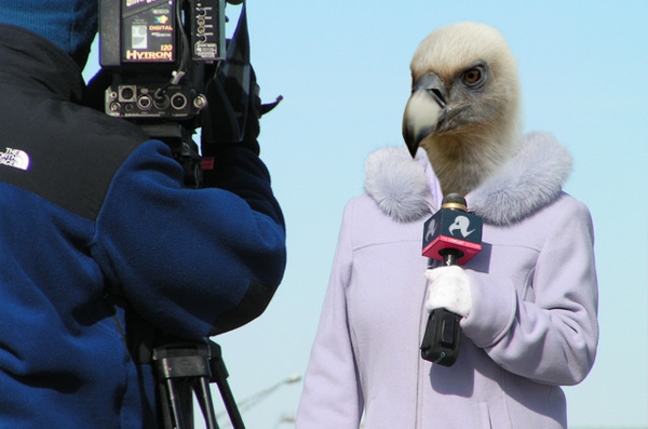 So you think the cloud is not for you? If that's the case, you are not alone. Feedback from The Register's readership has been consistently mixed on the subject of cloud computing. In spite of all the hype, many working at the sharp end in mainstream IT departments remain sceptical.
While some dispute the economics and dismiss the claims of the evangelists as being wildly exaggerated, others point to some of the integration challenges of getting multiple cloud services working together with your in-house systems.
There are then the questions about how to coordinate security and access policies across multiple operating domains and the dangers of getting locked into proprietary services. Also, there may quite frankly be doubts over the readiness of some cloud service providers with a limited track record and/or more of a consumer background to step up to the mark when it comes to supporting core business processes.
By far the most commonly heard concern, however, is that of trust. Many IT pros are reticent about handing the corporate crown jewels, i.e. core information assets, across to a third party for safe keeping, especially when that third party is a US multinational perceived to be open to governmental snooping under the pretence of antiterrorism legislation.
And regardless of how robust the provider's security infrastructure appears to be in physical terms, stories of admin passwords escaping into the wild and exposing private information have a tendency to feed the fears of the sceptics.
Box hugging
One response to this is to simply sit tight and carry on with the 'box hugging' approach, maintaining everything in house where you can keep an eye on it. But does that mean information pertinent to your organisation's business will be 'safe' from the cloud?
I had an interesting exchange a few months ago at a vendor conference I attended that cast doubt on this. As is becoming very clichéd nowadays, the senior exec stood up and gave a keynote talking about how cloud computing was the future and how his company was well positioned to help organisations 'make the transition'.
You would get the impression from listening to him that the whole world was committed to embracing this brand-new disruptive paradigm shift that was taking place. To illustrate the point he talked about how the use of Salesforce.com had transformed his own organisation.
The following speaker that stood up was one of the vendor's customers - a big financial institution. After talking about how the vendor's traditional product offerings had helped his organisation, the floor was opened to Q&A. One of the questions asked at this point was to what degree the company had embraced cloud computing.
The answer was really not at all because, you guessed it, the idea of the bank's data and/or core business systems being looked after by a generic third-party would be a 'difficult sell' to business stakeholders. While bespoke hosting arrangements with a trusted traditional outsourcer might be one thing, this utility stuff is a different kettle of fish altogether.
Sponsored: RAID: End of an era?