Sun touts Sparc T Java bang
3Leaf Systems blows Sun out of the water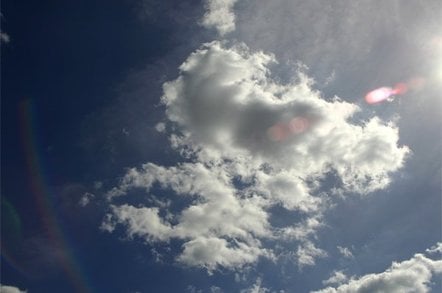 Sun Microsystems might be as quiet as a church mouse these days as it awaits the final OK on the looming $5.6bn Oracle acquisition, but the company is still benchmarking its latest Sparc T iron as if everything were normal - they're just not bragging about the results as per usual.
Sun has just tested the new 1.6GHz Sparc T2 and T2+ processors, which it quietly announced in late July. And when I say quietly, I mean Sun didn't tell anyone and didn't talk publicly about the chips. At all.
Which probably isn't helping server sales these days.
But what do I know? I don't have my own fleet of yachts and jets ... and we all know that Oracle CEO Larry Ellison has said the company is committed to the hardware business. Some days, however, it sounds more like Oracle plans to have the hardware business committed.
Anyway, Sun and its server partner, Fujitsu, loaded up the SPECjbb2005 Java server benchmark suite onto a four-socket T5540 server, the current top-end box in the Niagara family of multicore Sparc T servers. The SPECjbb2005 test is put together by the Standard Performance Evaluation Corporation and is essentially a Java implementation of the Transaction Processing Council's TPC-C transaction processing test (minus some of the disk I/O requirements).
Using the 1.6GHz Sparc T2+ chips (that's 32 cores and 256 threads a-processing) and 256GB of main memory, the T5540 was able to crank through 841,380 business operations per second (BOPS for short). This machine was configured with the Solaris 10 operating system and Sun's own HotSpot 32-bit JVM.
By itself, Sun also tested a single-socket Sun Blade T6320 blade server using the 1.6GHz T2 (that's 8 cores and 64 threads), which was able to deliver 229,576 BOPS of performance on a blade with 64GB of main memory. The company was also touting how a single-core Sparc T5220 server using the 1.6GHz chips "posted a single-chip world record," but these results are not available at the SPEC site. (Sun's PR people might have meant the blade server above?)
These are perfectly respectable performance figures for a four-socket or single-socket server, but nothing extraordinary. And while Sun always wants to aim its marketing gun at IBM's Power Systems machine running AIX, the most recent and most interesting machine to be put through the SPECjbb2005 paces is a shared memory cluster from little-known server maker 3Leaf Systems.
That system uses a clustering technology called Voyager that rides atop an InfiniBand interconnect, and which creates a cache-coherent NUMA cluster out of x64 server nodes. In this case, the Voyager server setup from 3Leaf included 16 three-socket Opteron server boards. Two of the sockets had 2.7GHz quad-core Shanghai Opteron 8384 processors, and the third socket had the Voyager ASIC for corralling all those processors into a shared memory system.
The 3Leaf box had 128 cores (and 128 threads since Advanced Micro Devices doesn't do simultaneous multithreading) and 488GB of main memory, and was set up with 3Leaf's own DVVM hypervisor, Red Hat Enterprise Linux 5.2, and Oracle's JRocket JVM. It chewed through a stunning 5.5 million BOPS, setting the all-time record for SPECjbb2005 performance on a single system.
The prior record was 5.18 million BOPS on a Silicon Graphics Altix 4700 Itanium-Linux shared memory system tested back in the fall of 2007. To my knowledge, however, the Altix 4700 has never been bought to run a commercial Java workload, making this feat basically irrelevant.
The largest x64 system prior to the 3Leaf test was an Express5800/A116 that was tested this January by its maker, NEC. This sixteen-socket SMP box used Intel's X7460 six-core Dunnington processors and packed a total of 96 cores running at 2.67GHz into a single system image with 256GB of main memory. Running RHEL 5.3 and JRocket, this box pushed 2.15 million BOPS.
Just because Sun and IBM like to pick on each other, let's throw in come IBM SPECjbb2005 test results for Big Blue's Power Systems iron.
A 32-core, 64-thread Power6+ Power 570 machine revving at 4.2GHz and with 128GB of main memory was tested last September (ahead of the October launch of this machine) and delivered 1.24 million BOPS running RHEL 5.2 and IBM's J9 variant of the JVM.
IBM hasn't tested a single-core variant of any of the most recent Power6+ machines, as far as I know. IBM did test a single-socket, two-core Power6 box using 4.7GHz processors back in early 2007, which handled a mere 88,089 BOPS on the SPECjbb2005 test with 8GB of memory. Sun was very proud that its single socket machine was able to best it.
But comparisons are not based on sockets, but on cores and threads and how much money it takes to bring them to bear.
Sponsored: Minds Mastering Machines - Call for papers now open