MSI intros 12in Wind notebook-not-netbook
Netbook size, notebook chippage
MSI has formally introduced the latest addition to its Wind netbook series - only it's arguably not a netbook.
The Wind 12 U200 is powered by a 1.2GHz Intel Core 2 Duo SU3500 processor rather than an Atom. As its name suggests, it has a 12.1in screen with a resolution of 1366 x 768, driven by a GMA 4500MHD graphics core in the laptop's GS45 chipset.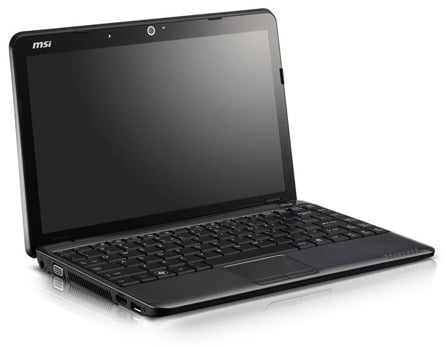 MSI's Wind U200: notebook not netbook
The machine comes with a couple of gigs of 667MHz DDR 2, 802.11n Wi-Fi, a four-in-one card reader, 1.3Mp webcam, three USB ports, Gigabit Ethernet and up to 320GB of Sata hard drive storage. It comes with Windows Vista Home Premium.
There's a version, the 210, that comes AMD chippery rather than Intel: the 1.6GHz Neo MV-40.
With its standard three-cell battery, the U200 weighs 1.4kg and measures 297 x 190 x 24.5-31mm, so, despite the notebook internals, it has a near-netbook form-factor.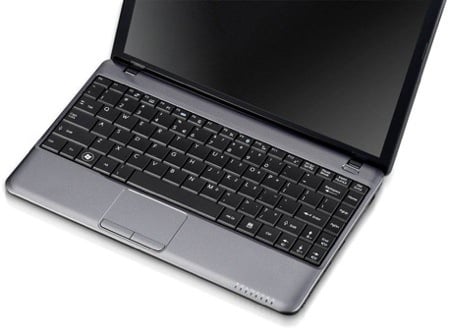 Near-netbook form-factor
There's no word on a UK price, but the U200 has already gone on sale in Europe for €499 (£432/$713), so it's definitely at the top end of netbook pricing. ®
COMMENTS
Nice machine
I like it. More poke than an Atom based machine, a decent amount of memory and a decent amount of storage space. All topped off with a nice screen at 1366x768. A little more expensive than a netbook but a much better machine. I'll take one :)
It's a notebook
12in notebooks are an existing form factor, and nothing new - the only difference is that it used to be the size that execs would use and it would fit into their swanky leather satchels and that their PA's could carry without breaking an expensive stilletto heel, whereas the rest of us would get a 15in monster. The new thing is that this machine is priced low, whereas the 12in machines of days gone used to be expensive, but then again, the whole notebook pricing scheme has reduced mightily since the advent of the netbook.
SCC
So, a Small Cheap Computer that is quite large and fairy expensive. Should sell well.