Samsung's second Android spied online
InstinctQ pictured
Images of Samsung's second Android-based smartphone have cropped up online.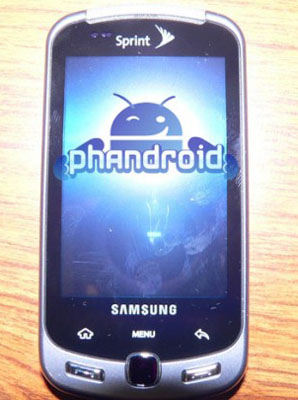 Samsung's second Android phone: InstinctQ
While the Galaxy i7500 sports a smart and streamlined body, the firm's second Android device – InstinctQ – is a slider with physical Qwerty thumbpad – which may explain the use of the letter 'Q' in the phone's moniker.
The mole that leaked the images to website Phandroid hasn't managed to sneak out any of the phone's technical specifications and, sadly, the images - pretty as they are - don't reveal much.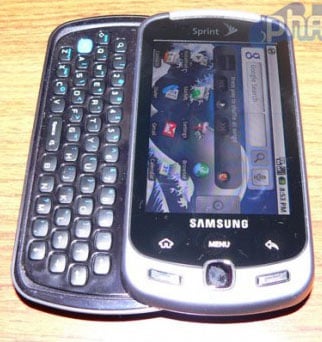 A recently leaked document revealed the phone supports Wi-Fi
But, judging by the greasy fingerprints on the phone's screen, we'd guess that the phone has a touchscreen display.
It's worth remembering that a Wi-Fi certification document for the phone was discovered last month, though, confirming that the InstinctQ does at least support 802.11 b/g.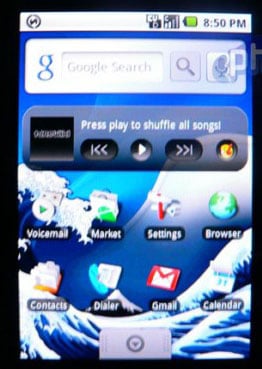 A launch date hasn't been confirmed
Since Samsung hasn't confirmed the InstinctQ's existence, it isn't yet known when the Android smartphone will launch.
COMMENTS
Just can't help yourself
Patrick 14 posts about his iphone even though the story has nothing to whatsoever with Apple or that blasted phone of theirs. Incredible.
ITS NOT AN IPHONE LOL
Yes I own one ( iPhone 3g that is )
I had to go without my iphone for 3 weeks while it was in for repair due to os 3.0 going funny.
but i treied to use a wm smartphone and god it was hard.
also yes everyone bags on about the iphone and fanboys etc etc but the shit works the itunes app store etc etc it all works.
The only thing letting it down is the shitty GPS signal..
The features on the iPhone may still be behind most other brands but as a package it works and yes it really does work...
Arghhhhhhhhhhhhhhhhhhhhhhhhhhhhh
Mr Job's as he maybe the Devil. but he knows his shit....