Orange prices up LG 3G watchphone for UK
'Limited' launch next week
Orange has finally posted a UK price for LG's watchphone, the GD910.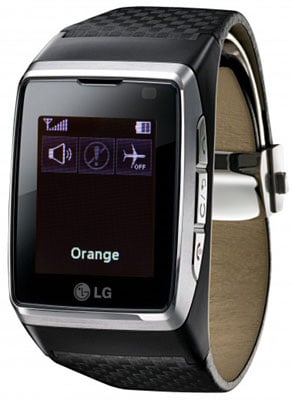 LG's GD910: £500 from Orange
Despite previously stating that the video call-capable wristwatch could carry a UK price of up to £1000, Orange has now confirmed that the must-have gadget will only cost £500 ($827/€580) when it launches on 27 August – next Thursday, folks.
Orange has, rather oddly, chosen to launch the phone only at its Bond Street Station store – perhaps the network operator's trying to draw some parallels between the GD910 and Ian Flemming's fictional spy?
To maintain that feeling of exclusivity, Orange will only stock a "limited" number of GD910s - and for a "limited time".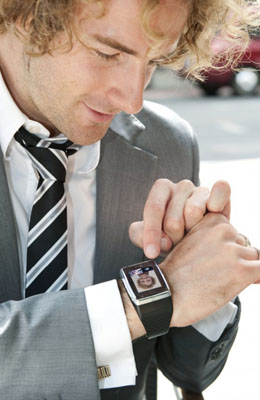 Stock will be limited, Orange has warned!
However, a second limited supply of GD910s will be made available through Orange's online store from mid-September.
For anyone who's been living under a rock for the past six months, the LG-GD910 also features voice recognition, text-to-speech functionality, Bluetooth, an MP3 player and 1.4in touch-sensitive screen. ®
COMMENTS
@Oh come on Kungfu...
Sorry, I thought I might be able to leave a comment without enclosing it in patronizing <sarcasam/> tags...I'll know next time.
Not for me - sorry LG
I dont think this will become a next generation phone. Teens like phones like iphones or phones like Nokia Aeon ( http://www.domesticutilities.com/aeon.htm ) . But this one is not for me
Gives you all the excuse you'll ever need...
for one-handed typing related activities
re: next logical step
or alternatively:
Pickard to Riker
Janeway to Paris
the "<name> to" phrase used to identify that you want to make a call (vs other functions)...
or use voicedial on your current phone and store everyones details as "<name> to <contact>"
"Computer, arch" to get to settings/app menu (phone or computer)
?????
PROFIT!!
ooook
how about someone makes a phone where the electronics are that small, and the rest of the "normal" sized phone case is battery?
this + n95 case+ epic battery = bad analogy
also, phones like these with cameras - my first reaction was to think "why would i take a photo of my wrist?" (camera usually on the back see? i know. im sorry.)