USB connector-sized Flash drive launched
Even harder to lose now
We've seen tiny Bluetooth adaptors that are barely bigger than a standard USB connector and now here's a Flash drive built to the same form-factor.
The pictures say it all: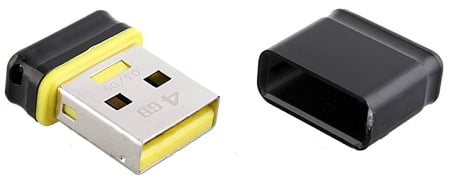 EagleTec's USB drive: smallest of its kind?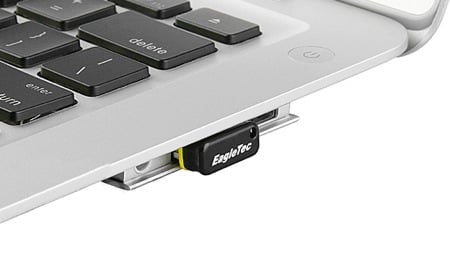 Fits even the most space-constrained connectors
The ridiculously tiny drive comes with a choice of 4GB or 8GB raw storage capacity, priced at $23 (£14/€16) and $35 (£21/€25), respectively, from Hong Kong-based gadget purveyor Brando. ®
COMMENTS
Might be ok if you can attach it to a key ring
It's up there /\
It does have a hole for a lanyard...
Maybe get a lanyard and loop all the bluetooth, USB and other little dongles together... then you can lose the whole lot at one go...