Dell's first phone spied on web
Doesn't look like an Android
Images have leaked onto the web of the smartphone that PC maker Dell is rumoured to be on the cusp of launching.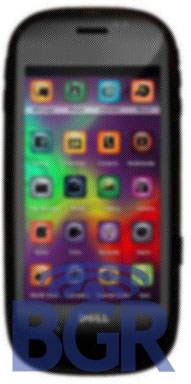 Dell's smartphone could launch into China soon
Despite being monumentally blurred, the phone's front, side and rear shots reveal a svelte Dell-branded device. The iPhone-esque app-based menu doesn't sport any Android characteristics, but it's possible that Dell's slapped on its own front end onto the phone.
The mole behind the snaps - which look like marketing shots - also released the smartphone's specifications to website BGR, stating that the handset have a 3.5in, 640 x 360 touchscreen.
Multi-touch and handwriting recognition are both supported by the touchscreen, the mole said. The phone itself measures 122 x 58 x 11.7mm.
Surprisingly, the phone isn't labelled as 3G-capable, with quad-band GSM and Edge support the only connectivity options. Wi-Fi support isn't mentioned either, but Bluetooth 2.0 and Assisted GPS are on board, the mole claimed.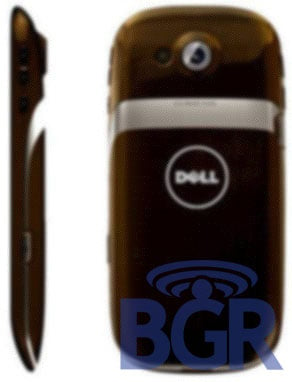 No 3G, no Wi-Fi support, it's claimed
Around the rear is a 3Mp camera equipped with an 8x digital zoom and 30f/s video shooting mode. USB 2.0 and a Micro SD card seem to be the primary methods of moving data on to and off of the handset.
Dell has never confirmed plans to develop a branded smartphone, but Michael Dell has previously admitted that the firm is working on small-screen devices – a phrase that covers a handful of gadget types.
The company has been unofficially linked to Android smartphone rumours before and, earlier this week, a separate source claimed that Dell is just days away from launching a smartphone into China. ®
COMMENTS
<title />
Would this be the dellephone none of the western carriers would touch; Dell's latest attempt to find fresh horses for its tired box shifters and bean counters? A few million Chinese may be about to learn how poor a "name brand" clone can be. (The Chinese are desperate for iPhone , which is perfect for their writing system, and Apple are desperate for the Chinese market, but it's really hard to do a deal when both sides are control freaks.)
@Wrenchy "Clutter": You can have as few icons as you like on the iPhone home screen. If you don't like scrolling through pages of icons, press the home button and type a few characters of the name of the app you want (3 is usually enough). Or wait for a software update to address this issue).
Nice!
Why all the negativity? I say:
Great screen, nHD resolution is far better than the HVGA in other Android phones and iPhones.
Light weight! Much lighter than other Android phones and Apple's behemoth. And much thinner than the other Androids (though only slightly thinner than the iPhone)
The camera has a flash (and it's quality cannot possibly be any worse than the iPhone's - or most of the other current Android phones, either)
A Blackberry is ugly. A G1 is ugly. But this phone is not ugly; it is not beautiful, either, unlike an iPhone, but it is OK.
What's wrong with Dell? I have a Dell laptop and desktop, and in my office all of the computers are Dells, and they are all pretty decent. Not as pretty as Macs, but one third the price, and service is a lot better.
I do hope it sells in Europe (and for not too many €!)
Hopefully...
...they didn't take those snaps using the DelliPhone camera!
Killing this dumb thread
I doubt that this will become a successful product, and I can usually, erm, telephony.
no wifi?
So /Dell/ are selling a phone with no wifi. Isn't that kind of screwed up?
That's another one off my list then.