BlackBerry Curve 8520
Rim drops ball
Even though we generally suggest upgrading the supplied headphones that come with most phones, we were struck by the single earpiece that came with our review sample, rather than stereo headphones. Rim has since informed us that stereo headphones will be included and the 3.5mm jack plug means it's easy to upgrade though, and there's Bluetooth with A2DP if you prefer the wireless variety.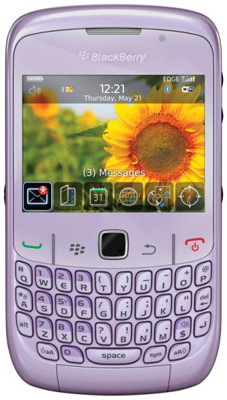 BlackBerry yoghurt, anyone?
Overall, the call quality was fine and the battery held up very well, faring much better than many of the power-hungry smart phones we've been using recently. It gave us a good two and a half day of moderate use, including extensive Wi-Fi.
Indeed, its battery endurance will no doubt interest business users. Sure, it's not quite full-featured and sexy enough to attract hardened gadgetistas, but the BlackBerry Curve 8520 does enough, well enough, and cheaply enough to find its way into many a corporate phone pool.
Verdict
The price is down there with the BlackBerry Pearl, but this is a full-fledged Qwerty BlackBerry, which, combined with its email, IM and social networking support, make it an ideal messaging device – although we'd have preferred 3G for when we're out of Wi-Fi coverage. Still, the fast processor, beautifully executed optical trackpad and slim, lightweight body are all worth considering for first-timers entering the BlackBerry world. ®
More Phone Reviews...

HTC Hero

LG
GD900 Crystal

Toshiba TG01

Nokia N97

BlackBerry Curve 8520
A slimmed-down, cut-price, full Qwerty Blackberry with Wi-Fi and a nifty new optical trackpad.