NEC punts 0% financing, deferred payments
Americans get cheaper iron loans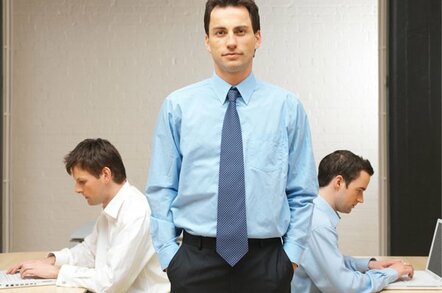 Following in the footsteps of the indigenous server makers in the United States, Japanese box peddler NEC has launched zero per cent financing and deferred payment offers for buyers in North America willing to do a deal now, rather than waiting until the economy improves.
By offering low-cost or deferred payment financing, server makers can keep the revenue they book for servers and related storage higher than it would be if they had to discount to move products, which makes the server units of their businesses look stronger.
The financing also shifts some of the cost of making the sale from the server business units over to the financing units, bolsters the amount of assets under financing and, over the long haul, increases the monthly revenue stream for the financing unit. It is a win-win-win for the customer, the server unit and the finance unit over the long term.
Rebates and trade-in credits have the similar effect of keeping reported revenues high, but they impact the profitability of server and storage businesses because the rebate hit stays in those system businesses. Trade-in credits (good toward the purchase of other goods and services) and rebates are popular lubricants to grease sales in IBM's system biz. Dell and Hewlett-Packard also like to give instant rebates for customers who buy through their online stores.
Bigger customers buying lots of iron or expensive boxes get tailored deals, of course. So such financing deals as NEC is promoting do not really affect them in the same way that it affects small businesses and midrange shops.
Customers acquiring servers and storage from NEC have two different financing options. The first is a 36-month lease with a zero per cent financing rate, that has a fair market value purchase option at the end of the lease. (Some leases have a $1 buyout option, but this one takes a stab at predicting the fair market value three years hence and writes a lease covering the remaining portion of the box.)
Alternatively, customers can do a normal 36-month lease, with no money down, for the full amount of the equipment being financed, with whatever financing rate they are due based on their company's credit. They can also defer payments for 120 days. The deferred payments do not come free, by the way. Those four months of free usage of the gear are tacked on as four extra payments on the end of the lease, so you pay out 40 months worth of payments.
The financing is being offered through NEC Financing Services, the leasing and financing arm of NEC that also provides financing to system integrators and resellers, as well as to end user customers.
A tough slog
Sponsored: Minds Mastering Machines - Call for papers now open