System sales might have hit bottom
Avnet and Arrow are hopeful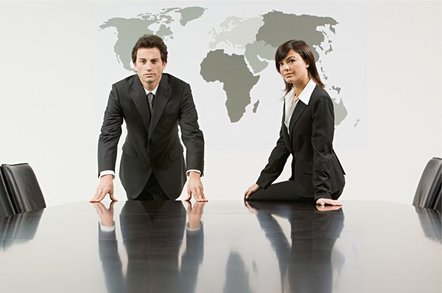 The two key master distributors of servers and storage, Avnet and Arrow Electronics, reported their financial results for their most recent quarters. Both companies are hoping that the server market has finally hit bottom.
Avnet
Avnet closed out its fiscal 2009 year on June 27, and says that in the fourth quarter it saw a gut-wrenching 19.5 per cent revenue decline across its combined Technology Solutions and Electronics Marketing groups, to $3.77bn. In the Technology Solutions business, which is where servers and storage from IBM, Hewlett-Packard, Sun Microsystems and others are peddled to downstream resellers, who in turn sell to customers, Avnet said that it had a 15.8 per cent decline in Q4, to $1.64bn.
Sales in the Americas were down 17.6 per cent in the quarter, and in Europe it was even worse, with a 20.8 per cent drop. Sales of systems, storage and software rose by 23.3 per cent in the Asia/Pacific region, however, but was obviously not enough to offset declines in Avnet's key U.S. market or in Europe.
I suppose this is a good thing inasmuch as the U.S. and European economies still matter, and it shows in the Avnet numbers because no matter how good Asia is doing, it doesn't counterbalance bad economies in the U.S. and Europe. Also, if you take out the impact of converting sales in the EMEA region to U.S. dollars, then Technology Solutions' EMEA sales were only off 4.8 per cent. More importantly, perhaps, is the fact that even with the currency issues caused by a relatively strong greenback, the Technology Solutions unit was able to book a $41.2m operating margin, down from the $61.8m in the fourth quarter of fiscal 2008.
The Electronics Marketing business, by contrast, posted sales of $2.13bn in fiscal Q4, down 22.2 per cent from the year-ago quarter, and Asia was once again pulling up the averages across the regions. Operating income for the Electronics Marketing group was more than cut in half to $57.1m.
When you add it all up and pay the taxes and other expenses, Avnet swung to a net loss of $30.9m, which compares pretty unfavourably to the $144.1m in net income in Q4 of fiscal 2008. That's pretty much par for the course in an economic situation like this one, and all things considered, these numbers are nowhere near as bad as you might think.
"Business conditions remained challenged in the fourth quarter, but I am pleased that we were able to grow revenue sequentially in both operating groups, significantly reduce expenses, achieve near-record working capital velocity and generate $330m in cash from operations," said Roy Vallee, chairman and chief executive officer at Avnet, in a statement accompanying the financial results. "Technology Solutions met its revenue expectations for the second consecutive quarter furthering our belief that the markets we serve have reached bottom."
Let's hope so.
Sponsored: Minds Mastering Machines - Call for papers now open