LG's watchphone priced
Less than expected
UK-based Dick Tracy types now finally have an idea of how much they may have to fork out for LG's upcoming watchphone, thanks to Orange's French arm.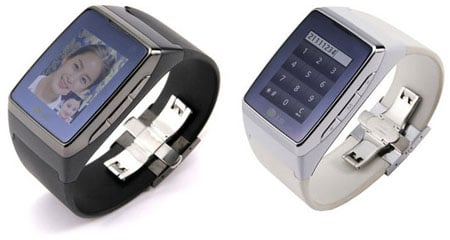 LG's GD910 watchphone: available on Orange UK this month
The network operator has the exclusive rights to the GD910 for both the UK and France, and has just priced the phone up at a starting price of €899 (£766/$1275) in France, with at least a 12 month contract.
While €899 may seem a lot for a watch, it's worth remembering that the GD910 supports video calls over a 3G connection of up to 7.2Mb/s. The price is also much lower than the estimated UK sales price of £1000 ($1656/€1161) that Orange has previously mentioned.
Orange also previously promised that the watchphone will be released in the UK this month, but a specific date hasn't been given.
LG's GD910 features voice recognition, text-to-speech functionality, Bluetooth, an MP3 player and 1.4in touch-sensitive screen. ®
COMMENTS
@Christian Berger
Dont be stupid!
theres got to be a reason to buy version 2...
too too late
I need to get up much earlier to comment on the exchange rate maths!
The important technical question
Does it sync with external timeservers?
here here!
i agree
a) bad news its on Orange so reception will be poor
b) end up being so exspensive - i may as well buy an iphone
I admit it's cool but..
if you want to talk to someone you take it off and hold it to your ear or you just hold your wrist up to your ear like some sort of tool? Suppose the bluetooth headset is the only option but never really get along with those, prefer a wired handsfree, which i suppose you could snake up your shirt sleeve.
Also if we're going to strictly hold to the rules you'd have to take it off to go fill the car up at the petrol station.
Seems cool but i bet the reality falls far short of the expectation