Chip group says 2009 will be terrible, but not awful
SIA says sales up sequentially in Q2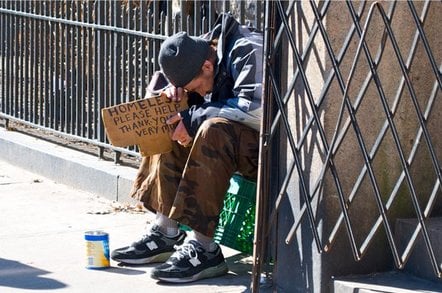 Worldwide chip sales showed a sequential increase in June, thanks in part to the economic stimulus programs initiated by various governments of the world, the Semiconductor Industry Association declared today.
The SIA reckons that in the second quarter of this year, worldwide chip sales were $51.7bn, which is a 17 per cent sequential increase from the abysmal first quarter, which had $44.2bn in sales. Drilling down into the second quarter, George Scalise, SIA president, wanted to point out that sales in June were $17.2bn, up 3.7 per cent from the $16.6bn level of revenues for chip sales set in May, and representing the fourth quarter of sequential revenue growth.
"Inventories have been closely managed, encouraging us to believe that the sequential increase in quarterly sales represents a gradual recovery of demand," explained Scalise in a statement accompanying SIA's numbers for Q2.
That's the good news, if you like to think of the glass as being three-quarters full.
But the glass is one quarter empty compared to 2008, and remains there, which means the normal seasonal patterns of chip sales are coming back. It is just that there is a long, long way to go to claw back to the sales levels set in 2008.
For the first six months of 2009, SIA calculates that $95.9bn in chips were sold by the wafer bakers of the world, down 25 per cent from the $127.5bn level set in the first half of 2008. (We were in recession then, but not yet in economic meltdown.) The sales levels are improving, but the chip business is still under immense pressure and subject to the fluctuations in the global economy.
On a year-on-year basis, chip sales in June were down 14.5 percent to $2.91bn in the Americas, and down 15.7 per cent to $9.14bn in the Asia/Pacific region. Chip sales in Europe cratered in June, down a stunning 34.7 per cent to $2.2bn, and were not much better in Japan, down 24.5 per cent to $2.98bn. But on a sequential basis, chip makers in all regions, including Europe, sold more chips in June than they did in May.
Gartner, IDC, and others have recently revised their projections for the PC market for 2009, and it looks like the cell phone market is not going to be hit as hard as expected, which has given chip sales a bit of a bounce.
"Consensus estimates for unit sales of PCs are now in the range of minus 5 percent to flat compared to 2008, whereas earlier forecasts were projecting year-on-year unit declines of 9 to 12 percent," said Scalise. "In cell phone handsets, analysts now believe the unit decline will be in the range of 7 to 9 percent compared to earlier forecasts of a decline of around 15 percent. PCs and cell phones account for nearly 60 percent of worldwide semiconductor consumption."
SIA also singled out the economic stimulus program in China, which is giving citizens financing incentives to buy consumer electronics as well as making investments in telecommunications infrastructure. ®