12 of the best... travel gadgets
Don't leave town without them
Peli P1080 Rugged Laptop Case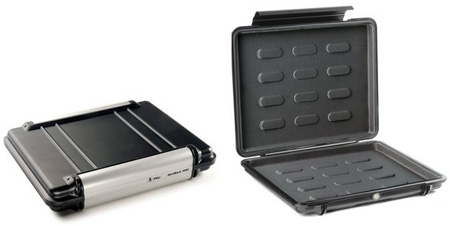 Travelling with a laptop usually means never letting it out of your sight. All well and good for wandering about the airport and getting to your hotel, but less ideal if you plan on crossing Asia Minor by Land Rover or have to check your laptop into hold luggage. Peli's range of tough, buoyant, laptop cases are water resistant, but not wholly waterproof. Still, when we quickly dunked ours under in the bath the Dell Mini inside suffered no harm. That said, they do float a treat and will keep out dust and grit.
The case also has a Gore-Tex pressure vent to ensure nothing goes awry in an unpressurised cargo hold. To ensure a snug fit Peli bundle the case with eight adhesive pads that can be arranged around the inside to provide a truly vice like grip. While the aluminium latch is certainly strong enough, it doesn't half take some opening. Don't try to open it with your fingernails, as pain and blasphemy will follow if you do. The 1080 is good for laptops up to 13in, with the larger 1090 for 15in models.
Reg Rating 90%
Price £65
More Info Peli
Hobbes Digi WiFi Digital Wi-Fi Detector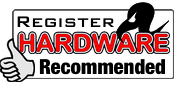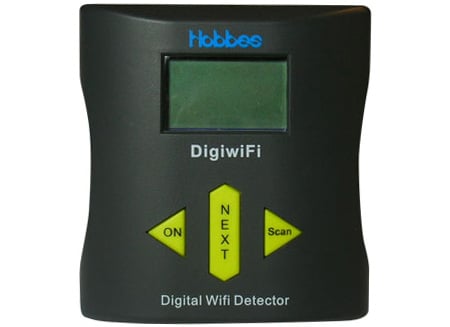 Pocket Wi-Fi detectors are hardly new, but the problem with many is that they are so basic they become almost counter-intuitive. We have one in the office that we picked up at a Sony press launch last year but, having lost the instructions, nobody can remember what the flashing lights mean. The Digi WiFi detector may not be the cheapest or smallest around, but it does have a handy twit-proof screen than tells you exactly what's available and, more importantly, whether is it secured or not.
This last feature is vital if you want to hunt down an unsecured signal from an airline lounge that is bleeding into the parts of the airport used by the rest of us. Our Digi WiFi led us to an open signal from the Qantas lounge in Bangkok airport two floors below, suggesting that the maker's claim that it will find a signal from 60m away is not far off. It's quick too. Switch it on and it will find any local Wi-Fi networks in a matter of seconds. We never leave home without it.
Reg Rating 90%
Price £40
More Info Hobbes
Sponsored: Minds Mastering Machines - Call for papers now open