LG hails futuristic phone designers
Immaculate conceptions
LG is dishing out $80,000 in prizes to the the winners of its second Design the Future competition.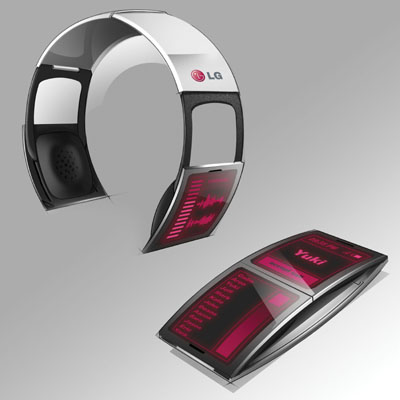 The HiFi: a morphing touchscreen phone was designed for LG
The company challenged entrants to "create a concept to define the future of personal mobile communication". Over 800 phone designs were submitted, and the $20,000 (£12,000/€14,000) top prize went to designer Emily Albinski of New York – creator of the CC.
The modular device includes a 'core' phone that can be inserted into a touchscreen or netbook shell and LG says it may use the CC design in the future. This possibly explains why LG has not released a picture of the device.
The concept of a modular device isn't entirely new. Modu launched in February – a modular phone able to slip into various feature jackets.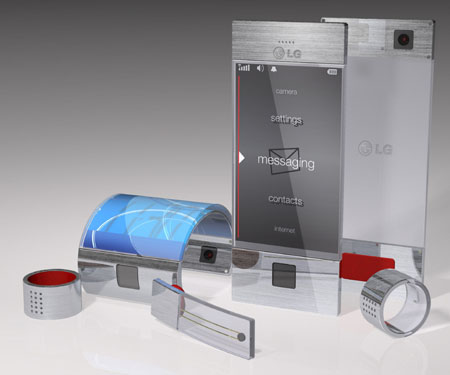 The Morph concept phone has a bendable touch screen
Other conceptual phone ideas that impressed LG included the HiFi - a touchscreen phone that tranforms into a handsfree headphone for listening to music and making calls through.
An honourable mention also went to Morph, which, rather than being a lovable plasticine model, comprised a touchscreen phone with a flexible display.
LG's account of the design competition is here.
Sponsored: Minds Mastering Machines - Call for papers now open