Xiotech gearing up for big announcement
No personality crisis here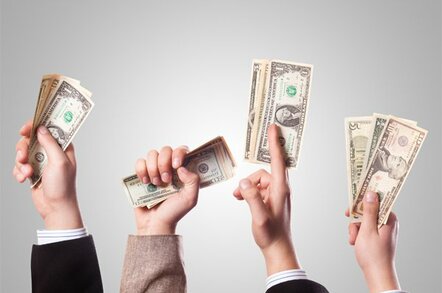 Comment Xiotech made a big splash last year with its self-healing ISEs: Integrated Storage Elements that repaired failed disk drives in place and cut maintenance budgets. The firm looks like it getting ready to make another splash with generation 2 ISEs.
Xiotech Emprise 5000 and 7000 storage arrays use ISEs as their basic component, rather than disk drives. This design is based on technology bought from Seagate in 2007. Since then, Xiotech has added a degree of spin-down - PowerNAP - for energy efficiency, but otherwise appears to have developed using ISEs, rather than inside ISEs.
That could be about to change. Eric Lomascolo, Xiotech's Director of Product Management, has just posted a blog with interesting implications. This is a Xiotech blog, with no notes on it about the contributor speaking independently. It's effectively Xiotech marketing speaking here.
Lomascolo likens existing storage arrays to old console TVs. The customer has no ability to buy the various components separately or plug in replacements. They also cannot choose components for sound amplification or TV programme recording, that will work with the existing ones and provide a system with the personality you need. He blogs: "There was no flexibility with these consoles to add, subtract or change components."
Now why should he say that with regard to storage arrays, in the context of giving a storage array customisable personalities? If we change the word "components" for the word "elements" then we get a scent, I reckon, of where he is going. He starts talking about what characteristics we would want in an ideal home entertainment system, his metaphor for the ideal storage array: "You would purchase each piece separately, so you could have the brands, products and features you prefer, and they all would plug into each other and work together as part of the same system."
Then he wraps his thinking up by saying: "The options for individual components are endless under this model, and as a whole it provides great value and gives you the power to customize however you'd like, depending on your unique lifestyle and budget. Plus, if you added an advanced, universal remote control, you could manage and use the entire entertainment center with remarkable ease and simplicity."
His final sentences leave no room for doubt that an important new development is in the offing: "This model has tremendous power for architecting storage systems for maximum value and functionality, so it is time for vendors and partners within the industry to recognize this and work together to bring these ideas to the market. Will you join us?"
Come on, something is coming here. Xiotech is setting itself up to launch something. We saw last week that Xiotech Technology VP Rob Peglar is all over August's Flash Summit in Santa Clara, while Xiotech hasn't made a big flash announcement of note for three years or so.
Let's stick a stake in the ground and say Xiotech could be about to launch a product with self-configuring ISEs which have different personalities and can be mixed and matched in the same system under a central management facility.
There could be speed ISEs, optimised for IOPS and/or bandwidth with flash solid state drives (SSDs) and 2.5-inch drives for greater spindle density. We could have a capacity ISE with 3.5-inch SATA drives. There could be an archival ISE, with spin-down drives and maybe deduplication, or a green low-energy ISE. There could be ISEs from Xiotech partners with different attributes - encryption, deduplication, filer head or virtual tape library functionality.
Lomascolo wrote: "The options for individual components are endless under this model." Change the word "components" for "elements" again and this reinforces the idea that Xiotech will be unveiling a multiple personality breakthrough before the end of the year. ®
Sponsored: Minds Mastering Machines - Call for papers now open