Street View snooptrike stalks Siena
Google's pedal-powered privacy-buster caught on camera
In Greece, meanwhile, it's evident that Google has settled its differences with the powers that be, and is back happily snapping. Thanks to Jamie Kitson for providing the evidence, close to the Acropolis in Athens: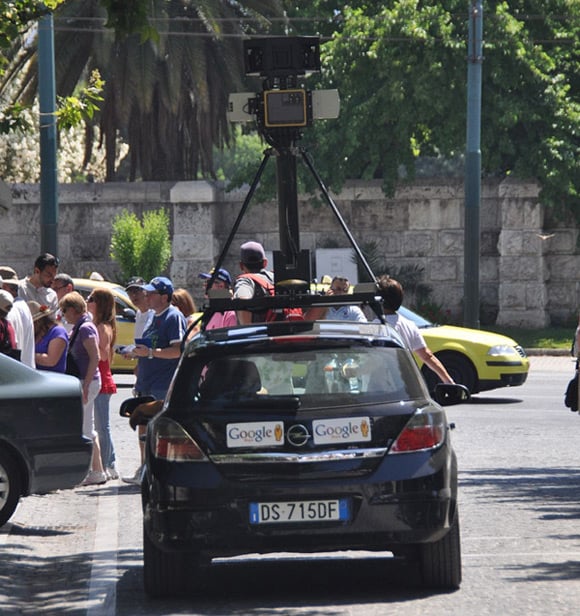 Naturally, we've added both of these sightings plus a few new spots (including Dublin) to our internationally-acclaimed spymobile map. Enjoy:
View the Map (opens in a new window)
®
Sponsored: RAID: End of an era?