Storage start-ups fail to set the world on fire
How IT fell for file storage growth myths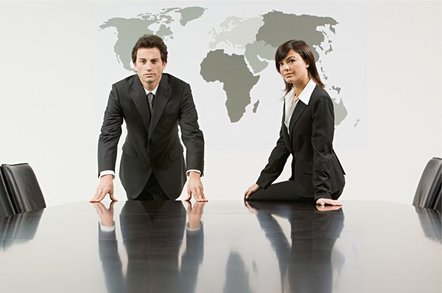 Comment Try this point of view on for size: there is no general large scale file storage problem. Companies set up to deal with that problem have failed to set the world on fire and over-invested ones, like ONSTor and Copan, are facing difficulties.
Meanwhile, block storage SAN re-invention companies, such as 3PAR and Compellent have done better, showing up the lack of customer need for a panacea for the problem of having too many files and too many large files. The panacea isn't needed because the general problem doesn't exist.
It was not supposed to be like this. Several years ago, engineers, marketeers and entrepreneurs could see a file storage problem looming. The media industry's move from analogue to digital storage was going to create millions, or even billions, of image files, music files and movie files. E-mail use was spreading like a pandemic with overflowing mail boxes, and millions of attachments, many duplicated. Collaborative software like Lotus Domino and SharePoint was causing millions more files to be created.
There was a general and continual rise in the use of unstructured information that needed to be kept, just in case it was needed. It was persistent or reference information and it was held in filer silos, hundreds of them sometimes, located across enterprises, with no co-ordination and no consistent way to search for content. The compliance and eDiscovery dynamics were, and are, often used to strengthen the supposed customer need for these products.
Storage was split into direct-attached storage (DAS) for blocks and files, networked-attached storage (NAS) for files, and storage area networks (SANs) for blocks. SANs were beginning to virtualise the physical storage but there was nothing like that for file storage, NAS being far less consolidated than SANs.
The entrepreneurs, developers and engineers looked at this and saw OPPORTUNITY written large. They started up projects inside storage companies, and even started up new storage companies, to create the next killer storage product. The one that would kick the file storage problem into touch.
Their responses to the problem were different, but hindsight says they all made the mistake of assuming that the problem was larger than it actually turned out to be.
Sponsored: Minds Mastering Machines - Call for papers now open