What's happening with XIV?
IBM's stealthy storage machine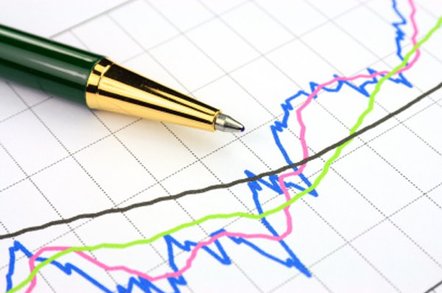 Comment It's eighteen months since IBM bought Moshe Yanai's XIV business in January 2008, with much subsequent puzzlement from industry commentators and trashing-by-blog from competitors. Some people reckoned it was a failure.
That seems to be the wrong view. IBM chief financial officer Mark Loughridge has said that IBM has gained more than 100 new XIV customers in the second quarter of this year, with 200 new-to-IBM-storage customers since the XIV buy.
Big Blue has also just added dual processors to the product, plus LDAP support and support from Tivoli Productivity Center. Asynchronous mirroring will be added later this year to provide business continuity and disaster recovery across continental scale distances.
Since IBM bought XIV, the amount of public Big Blue marketing about the product has been minimal, reticent even. An XIV blog was started in September 2008 by XIV founder Moshe Yanai and others. It had three posts in September, followed by one in February this year and nothing since. I don't think they get the blogging idea.
The product is odd because it seems built for extremely high performance on the one hand, yet uses SATA drives and only delivers 44 per cent usable capacity from them. It is pitched as a highly scalable system for high-end enterprise use but is limited to a maximum of 79 usable terabytes. That pitches it between the classic dual-controller design DS6000 array with a 57.6TB upper limit and the high-end DS8000 with up to 1024TB capacity.
The thing is block-level storage built, with a grid of up to 21 modules, linked together by a non-blocking, massively parallel, gigabit Ethernet switched fabric. It talks to the outside world by either 4Gbit/s Fibre Channel or gigabit Ethernet (iSCSI).
There can be up to nine data modules, with 1TB 7900rpm, SATA data disks, which run a Linux-based O/S on a single quad-core Xeon processor. IBM calls the disks Very High Density Slower Rotation (VHDSR) drives and says they provide cost and space efficiencies compared to using 15K Fibre Channel drives to get the same I/O responsiveness. Data is wide striped across the modules and the software's ability to respond to I/O requests with parallel module activity delivers great I/O throughput.
Application volumes are thinly provisioned and the product's capacity is presented in a fully-virtualised way.
The protection scheme features RAID 1 mirroring, with protection against drive failures. Drives contain data, copies of data, and metadata, hence the delivery of only 44 per cent usable capacity from raw capacity. A rebuild of a failed drive involves all the modules whose disks contain stripes of the data on the failed drive and the rebuild completes in thirty minutes or less. There is also a terrific snapshot scheme and full, active-active redundancy, with N+1 redundancy of all disk drives, modules, switches, and UPS units, as well as concurrent multi-path host connectivity.
There are up to six interface modules which, in the first iteration of the product, also used a single quad-core Xeon to run their Linux-based software. IBM has said it has dualled the processors but not, apparently, all of them. The latest fact sheet (pdf) says the maximum number of CPUs is now 21: before the upgrade it was 15, clearly one per module. The difference is six, which is the number of interface modules, so it looks as if they have been given double the CPU horsepower, dual quad-core Xeons.
IBM says that, with this processing engine upgrade, certain workloads complete up to 30 per cent faster, presumably the more IO-bound ones.
In summary the XIV product delivers up to 79TB of self-healing, start-small-grow-easily, usable storage in a single rack, with terrific I/O throughput and data protection features, simplified system management, cheap commodity drives and components at - so at least 200 customers would appear to say - an affordable price.
ESG's UK representative, Steve O'Donnell, has said in his Hot Aisle blog that he solicited feedback from XIV users. He received 36 positive comments and 13 negative ones. O'Donnell said he received a comment from an IBM insider: "who tells me that he has a ton of great salespeople, customers who love the product when they buy it but no marketing support from corporate. The press are silent, there are no articles, use cases, or other collateral to take the edge off the industry noise that XIV is a dud."
O'Donnell writes of one XIV customer, a European financial services organisation, with an overnight batch I/O-bound app using a DS4800 array: "The application was relatively small in size, being just 5TB of database, the read and write intensity levels were extreme during batch runs." They expected a significant growth in their database record numbers as well.
They tried an EMC Clariion 380 but this made the batch run longer. So their consultant, Anix, suggested the XIV product. IBM demoed one at Hursley, UK, and showed a 25 - 50 per cent batch run time reduction.
All this is only anecdotal but it looks as if IBM has a product here that enterprise customers want.
If IBM is really behind the product, despite the somewhat stealthy marketing approach, then we might ponder about the road map. Will the XIV adopt 2TB drives, immediately doubling capacity? Or could it add solid state drives, either in the interface modules for I/O caching purposes or in the data modules, where it would provide a second storage tier?
Will IBM expand the product beyond a single rack? Nehalem processors mean that the amount of compute power available to the XIV modules could grow substantially.
The product could be given a native Fibre Channel over Ethernet (FCoE) interface, and we could also envisage an archival version of the product, one with less module CPU horsepower, drive spin-down and deduplication.
There really does appear to be a head of steam building up behind the XIV product. The question is whether IBM will continue its corporate stealth marketing approach, its treatment of XIV as a quasi-internal start-up, or decide to confront DS6000/DS8000 positioning issues head on, and start energetically pushing the XIV envelope? ®
Sponsored: Minds Mastering Machines - Call for papers now open