Sony Ericsson C903
Mobile for cost-conscious photo fanatics
Review We recently took a look at the jewel in Sony Ericsson's 'C' for camera range, the 8Mp C905 Plus, and so the arrival of the C903 marks an exercise in cost cutting. Yet, this mid-range model with a 5Mp camera retains many of the features to be found in its higher priced and higher spec'd cousin.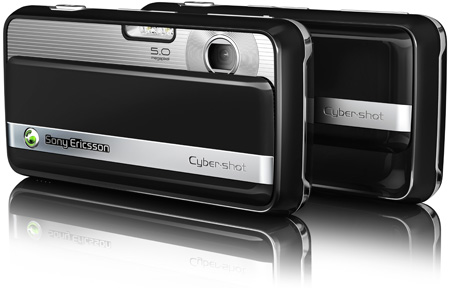 Sony Ericsson's C903 camphone
The C903 is a deliciously compact little slider, shaving 7mm off the length and 2mm off the depth of the chunky C905 and it's also a good 40g lighter at 96g that, for some, may well be worth a trade-off in camera functions.
The TFT LCD screen has the same 2.4in, 262,000-colour, 240 x 320-pixel dimensions of that on the C905 but the more expensive phone's mineral-coated display is less prone to reflection and is more easily viewed in sunlight. That said, the screen on the C903 is still excellent, offering vibrant colours with intense sharpness and brightness, showing off the pics taken with the onboard camera at their best.
Beneath the screen is a busy little control pad featuring a square D-pad flanked by call start and stop, shortcut and cancel buttons, plus two soft keys which default to the media menu and Google search. All are of a decent size and nicely spaced though, so they're easy to find with the thumb.
Around the sides are Sony Ericsson's two-pin Fast Port power/headphone socket, camera shutter button, a toggle rocker that allows you to switch between still camera, video camera and gallery, plus a volume/zoom rocker. There's also a microSD card slot but you'll need to flick a switch at the bottom to remove the rather flimsy rear casing to get to it. Incidentally, the rear casing doubles as the 5Mp camera's lens cover, and two thirds of it slides down to reveal the lens and a dual LED flash/video light.

The slider has a positive action, but the buttons could be more pronounced
The slider is smooth and opens with a satisfying clunk to reveal a neatly uniform numerical keypad made from a single sheet of plastic with augmented grooves to differentiate the keys. Generally we prefer separate buttons to help our bricky's thumbs find their way around and while this approach looks neat, and feels okay, we would have preferred more pronounced feedback and differentiation between the buttons.
Sponsored: Minds Mastering Machines - Call for papers now open