Panasonic Viera TX-P42G10 Freesat HD TV
Plasma provides pacy picture precision
Finally, the P42G10 also has an Ethernet interface that is reserved for future Freesat services, such as the BBC iPlayer, which will soon be available over Freesat. It does not, however, support the Vieracast Internet service that is available on some of Panasonic's more expensive models.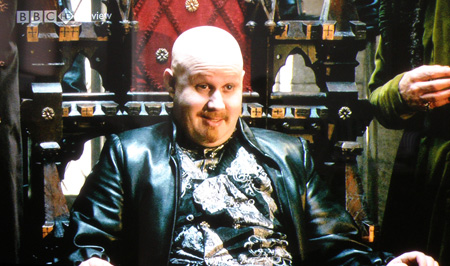 Little Britain's got talent?
Configuring the P42G10 takes very little time, as there's an auto-setup option that quickly scans for analogue, Freeview and Freesat channels. Unfortunately, our first impression of the picture quality wasn't overwhelming, as the image looked really rather dull and lifeless. A little exploration in the on-screen menu system revealed a number of presets for viewing settings, and we found that the P42G10 was using its default Normal setting. The Movie and Dynamic presets produced much better results, boosting both the brightness and the boldness of colours.
For gaming console users, there's a Games preset and you've also got the option of adjusting the individual contrast, brightness and colour settings manually, if preferred. With a bit of fiddling, we soon had a much more attractive image on the screen. Yet it strikes us as odd that the default preset was so poor, as those who aren't used to playing with image settings are likely to be disappointed with the image that initially confronts them.
Interestingly, it was while we were delving through the various on-screen menus that we discovered that the intelligent frame creation option was turned off by default. This 'normal' default preset really does cut out all the fancy stuff.
When you turn intelligent frame creation on, the image that you see on screen is still refreshed at the standard 25 frames per second for PAL broadcasts (equivalent to 50Hz). However, according to Panasonic, the video signal being input into the TV is sampled at a rate of 600Hz, which allows it to plot the movement of fast-moving objects – such as a tennis ball – more accurately than normal. The set's internal processor can then generate and insert new frames that display that movement more smoothly than the original signal.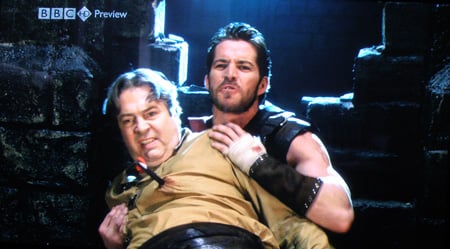 Fast action sequences benefit from this Viera's motion smoothing technology
We took a look at a variety of sports programmes, including some tennis, cycling, horse-racing and a spot of footie to test this 600Hz technology. Certainly, intelligent frame creation did genuinely help to remove motion blur from fast-moving objects such as whizzing tennis balls and flailing horse-hooves. So, if you watch a lot of sport, the P42G10 will earn its keep.
Sponsored: Minds Mastering Machines - Call for papers now open