The curious case of Sun's hardware biz
It's time for Oracle to come clean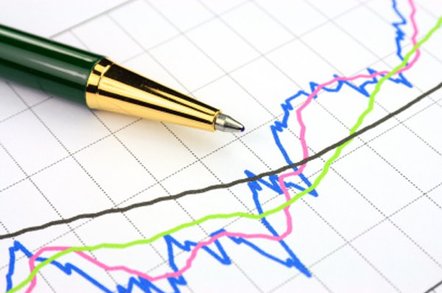 Comment Today is the day that shareholders of Sun Microsystems will gather to decide the fate of the company, either approving or disapproving of Oracle's $5.6bn takeover of the server and operating system maker.
Considering Sun's options - which are basically none if the Oracle deal isn't approved - the fate of the company is not really in question. Oracle will almost certainly prevail, and if not, Sun will probably bust itself up or take itself private after its stock nosedives to nearly nothing.
As for the fate of Sun's various server, storage, and software product lines and the myriad research projects that Sun sponsors as a (former) bigwig in IT, that's another thing entirely.
We have all read the statements coming out of Oracle since it started publicly doing its takeover dance with Sun on April 20 that it was going to keep Sun's hardware business going. Co-president Charles Phillips said on day one that Oracle spends a lot of money making sure its databases, middleware, and applications all run properly on a wide variety of different piece parts.
He added that by "engineering a true system", Oracle would be able to eliminate costs and reduce the total cost of ownership of its systems. He said that Oracle might, for instance, deliver ready-to-deploy servers, "a complete industry in a box" on a Sun-Oracle appliance.
Then Larry Ellison granted an audience interview with Reuters - supposedly part one of a two part series, the second part of which has yet to materialize - where he explained that Oracle was committed to Sun's iron and "we're definitely not going to exit the hardware business." And just in case you didn't believe that, Ellison went on some more. "Sun was very successful for a very long time selling computer systems based on the Sparc chip and the Solaris operating system. Now, with the added power of integrated Oracle software, we think they can be again."
And then we come to find out a few days later, when Sun issued a proxy filing with the Securities and Exchange Commission detailing IBM's failed effort to acquire Sun, that Oracle had been in the negotiations trying to get its hands on Sun's software business - mainly Solaris and Java - since late February. It actually made an offer to acquire Sun's software on March 12 and never was interested in the Sun hardware business it is now championing as it tried to close the deal.
It seems clear that Sun could not find an alternative buyer for its hardware business - there was talk that Hewlett-Packard, Fujitsu, and Cisco Systems gave it some thought, but none of that has been confirmed - and made taking the hardware business a condition of the Oracle acquisition.
In mid-June, the word coming out of Sun's ranks is that the company had killed off the delayed 16-core "Rock" UltraSparc-RK processors and their "Supernova" server lineup ahead of the Oracle acquisition. It was not a condition of the deal, but certainly something that Oracle didn't want to get its hands dirty over even if it probably did want the expensive project killed off. Neither Sun nor Oracle have commented on the rumours, but the Rock project could have been technically dead with or without the Oracle acquisition. Still, such rumours about Sun backing away from a key product, that it had staked its aspirations and reputation in the high-end server racket upon, do not exactly breed confidence.
And further undermining confidence in Oracle's commitment to iron is the talk that it has continued to shop around Sun's hardware businesses even before it actually closes the Sun acquisition.
It is hard to figure out what Oracle really has planned. Perhaps once the voting is over, or perhaps after the deal gets regulatory approval in the United States and Europe, or after the deal is actually done, or maybe after the product roadmaps are all cut and redrawn, Oracle will actually enlighten us and its Sun customers as to what the plan really is.
Sponsored: Minds Mastering Machines - Call for papers now open