New CEO to Tiscali TV: 'Show me the money'
Carphone Warehouse boss throws on-demand service a bone
The new owner of Tiscali, Carphone Warehouse CEO Charles Dunstone, has told the Financial Times that he's prepared to give Tiscali TV a chance to demonstrate that its video-on-demand service can make money for the company.
The news comes as a relief to those working in Tiscali TV, as Mr. Dunstone has been pretty dismissive of on-demand TV until now, and there were concerns that the plug would be pulled as soon as the acquisition was complete.
Tiscali TV is one of the more innovative video-on-demand services, staffed largely by engineers from the Tiscali-acquired Homechoice. Homechoice was the UK's first video-on-demand service, but while the service was technically competent, the company suffered from legendarily-poor customer service and couldn't last.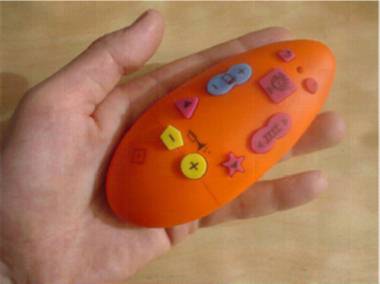 The Minimote - a service differentiator in a crowded market
Tiscali TV has some innovative services, such as the kiddie remote control that automatically activates parental controls, but it's only got around 50,000 customers at the moment. Being owned by Talk Talk opens up another thousand or so local-loop-unbundled services, doubling the potential audience. But it remains to be seen if Talk Talk are prepared to spend the money necessary to turn that potential into enough customers, to make the service viable. ®
Sponsored: RAID: End of an era?