Nokia notices, finally targets Danger Sidekick generation
What the N97 should have been?
"Why should business get all the good gadgets?" we asked in 2004, reviewing the first Hiptop to debut in Europe. Well, Nokia has finally something to offer avid texters who pay for their own phones. It's a niche that's super-served in the United States, but ignored in Europe. Unfortunately the new phone is only available through stateside carrier AT&T ... so far.
The S60-based Nokia Surge goes on sale this month for $79 on a two year contract, after rebate. It features a four-row slide-down keyboard, one more row of keys than its much criticised N79 flagship. An interesting innovation is the placement of the period and question mark characters on dedicated keys, so no modifier function key is needed to type these characters. [That's enough sarcasm - ed.]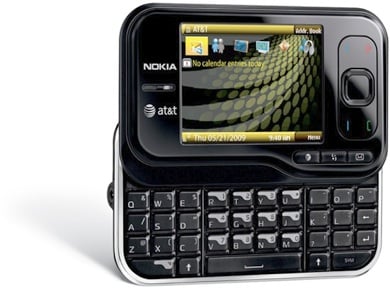 Nokia Surge
While the Surge features turn-by-turn GPS navigation, it's otherwise under-powered by smartphone standards, with only a 2MP camera. But that might not matter much. Danger's original Hiptop, marketed by T-Mobile as the Sidekick, spawned a number of imitators, which are still popular in metropolitan America. LG has designed a number of Sidekick-inspired devices for Verizon, while Motorola and Sharp keeps the Sidekick™ line going for T-Mobile. For this market, the keyboard is everything.
Eighteen months on, I still get email enquiries about this basic LG communicator, which smartphone snobs hated for its low specifications, but which intrigued many others for the same reason.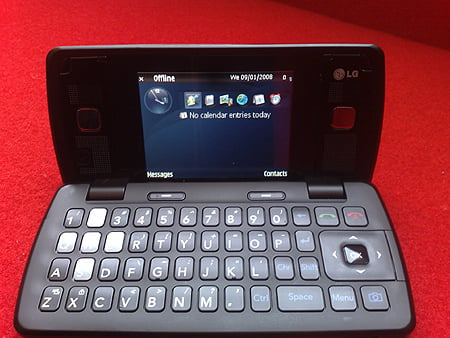 Not for smartphone snobs: LG's KT-610
All of Nokia's QWERTY devices to date - and it's been making them for 13 years - have been pitched at enterprises. Even the dinky and unassuming 6820 and 6822 phones were primarily targeted at corporate buyers - Nokia sold them on their ability to run Blackberry email software. And while Nokia has given its recent E75 QWERTY some garish colours, it's still in the Enterprise E family.
Over the years, the absence of a friendly QWERTY communicator from big names such as Nokia or Sony Ericsson has given RIM had a clear run at this bit of the consumer market.
Danger Inc. founder Andy Rubin left to start Android, which was acquired by Google in 2005. Microsoft snapped up Danger last year. ®
Sponsored: Minds Mastering Machines - Call for papers now open