Office 2010 hits testers minus Google punch
Summer fun with online Office apps promised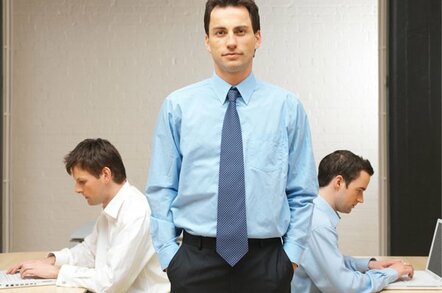 WPC The next version of Microsoft's Office is due to be released for testing today, but you won't be able to get your hands on the web-based edition of Office 2010 just yet.
Office Web applications won't be released for testing even though they have reached the same technical preview engineering milestone as Office 2010 and related products. Microsoft did not give a reason for the gap, but said they'd be released separately for testing later this summer.
In lieu of testing, Microsoft will announce that once the Office Web applications are finished they will be delivered in three ways.
Office Web applications will be made available to individuals and organizations for free via Windows Live, on premises to business users on its Software Assurance program, and to customers as a hosted service that's managed by Microsoft's Online Services unit.
The news will come at Microsoft's Worldwide Partner Conference in New Orleans, Louisiana, where it will say it's reducing the number of Office packages from eight to five through consolidation with Office 2010.
Office 2010 will see the death of the Office Ultimate, Enterprise and Small Business editions and continuation of Office Professional Plus and Standard for enterprise customers, and Professional, Home and Student for individuals and small businesses. A new package - Office Home and Business edition - will be created to replace Small Business.
Microsoft said the simplified SKU line up is designed to make it easier for businesses and people to buy the products that best meet their needs.
Office 2010 will feature a number of updates to Office 2007 that'll appeal to the vast majority of Microsoft's partners who make their money customizing Office and integrating the suite with Microsoft and non-Microsoft applications.
It'll be Office Web applications, though, that marks the most radical departure for a long-running franchise that's arguably gone as far as it can on the client and server in terms of really big ideas.
People have been waiting for Office Web applications because it'll be the first time Microsoft cracks open its lucrative and popular Office suite to make elements available as an online service. Office Web applications will also be viewed as Microsoft's long-awaited answer to Google Docs.
Clearly, with Office Web applications not yet ready, work remains to be done on final features and packaging. Work must be done, too, to woo Office partners into supporting Office Web applications and, at least, not feeling their business is being cut from beneath them by the web-based version of the desktop suite.
Microsoft did not say what price it will charge for on-premises and hosted versions of Office Web applications. Also, it's not clear what differences there will be in functionality between the trio and what the cut-offs will be for customers choosing between the editions.
On price, at least, we can look to existing Microsoft Online Services offerings for guidance. Microsoft is charging $3 per user per month for its Deskless Worker suite, which comprises email, calendar, collaboration from its Exchange and SharePoint Server products. For $15 per user per month you get the Exchange and SharePoint Server services plus IM and presence and Office Live meeting - this is called the Business Productivity Online Suite.
Microsoft's certainly been talking big on online services. Eron Kelly, senior director of Microsoft's Business Online Services group, has been reported to have predicted that 50 per cent of Exchange and SharePoint's business will be online within the next five years.
In the absence of features, and based on what Microsoft's said so far, we can see who the trio are aimed at. The free edition will target consumers, being offered along with Hotmail, Skydrive and Microsoft's photosharing and social networking services in Windows Live.
The on-premises edition is for customers on Microsoft's annuity based SA program - Microsoft claimed there are 90 million such customers. The version hosted by Microsoft Online Services will targeted at organizations and their departments that want to outsource their infrastructure. Pharmaceutical giant GlaxoSmithKline was named as a Business Productivity Online suite customer in March.
The battle will be for customers not on SA and not interested in outsourcing, who also feel the free edition is too consumery.
With Google offering free products there'll need to be some hefty incentive from Microsoft in features, add-ons and service delivery levels for such customers to pick the on-premises or hosted editions of Office Web applications. ®
Sponsored: Minds Mastering Machines - Call for papers now open