Office 2010 tech preview: Expect the expected
And some web apps (eventually)
Video inserts
Another theme is multimedia support. You can insert videos in PowerPoint and trim and format them with built-in tools. PowerPoint also gains new transition and animation effects, along with bitmap effects such as artistic filters and control over colour saturation and tone.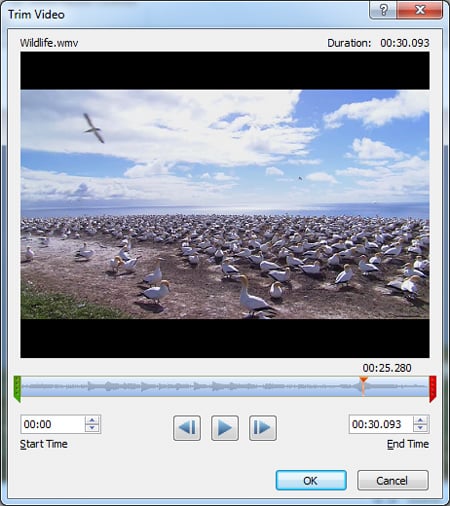 Trim and format video in PowerPoint 2010
The web apps were not in the preview we received, since they are dependent on SharePoint or SharePoint Services 2010, but video presentations suggest they offer high-quality rendering and editing. There is a collaboration aspect, since more than one person can work on a web document simultaneously. Word, Excel, PowerPoint, and OneNote are supported, with Silverlight used on the client where available and dropping down to HTML where necessary.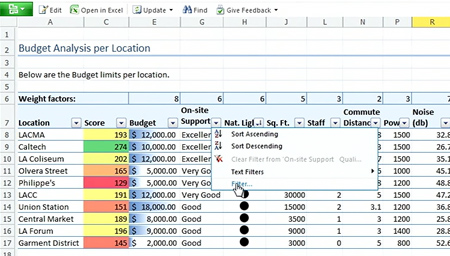 Applications such as Excel can be accessed online via a browser
Supported browsers are IE, Firefox and Safari, or Windows Mobile. Since this is SharePoint, you can also open a web document in the full Office application and save it back in a seamless manner. Businesses will either host web apps on their own servers or via a hosting provider, which could be Microsoft itself. Individuals will get this feature via Windows Live, probably for free. They look great from the little we have seen so far.
Microsoft Groove, a relatively little-used collaboration product, is now renamed SharePoint Workspace and can be used to replicate SharePoint sites locally, in addition to its existing peer-to-peer workspace support. This enables offline support for SharePoint, with synchronisation back to the server when available. Outlook has not changed much in the preview, though it has gained a new kind of macro called Quick Steps, as well as the ribbon UI already mentioned.
Speaking of macros, the old Visual Basic for Applications continues to live in Office, which will be reassuring to those with existing VBA solutions. Word has a new Navigation Pane, an enhanced version of the existing Document Map, which supports search and preview as well as once-click navigation to specific headings.
It is hard to get excited about Office 2010, simply because this is the umpteenth version and its core features are little changed. That said, 64-bit support will be great for those who need it, while the forthcoming web apps are a significant new twist in the long Office story. ®
Sponsored: Minds Mastering Machines - Call for papers now open