Calvin Klein puts storage in the shade
4GB sunglasses
Specs specialist Oakley has already produced sunglasses with integrated storage, MP3 playback and detachable headphones, but now it seems that others are set to follow with hi-tech eyewear.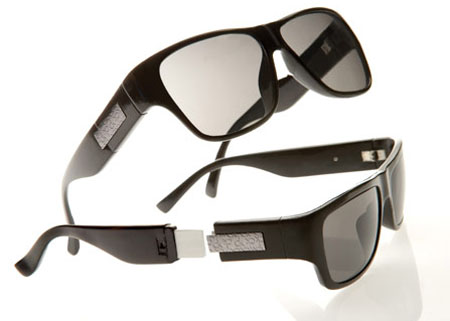 Calvin Klein's USB sunglasses
Upmarket clothing brand Calvin Klein has designed a pair of sunglasses with a detachable arm concealing... a 4GB USB Flash drive.
If you're looking for a stylish - or covert - way to carry around pictures, documents or sketches of next season's catwalk designs, then Calvin Klein's USB sunnies will be in posh stores from October for $200 (£122/€143). ®
Sponsored: Fast data protection ROI?