Asus F70SL
The world's first 17.3in notebook?
Email delivery: 4 steps to get more email to the inbox
On most notebooks, the speakers are situated just above the keyboard. However, on the F70SL, the Altec Lansing speakers are located under the front lip of the chassis. When sitting back to watch a film, this provided us with a far more immersive audio experience.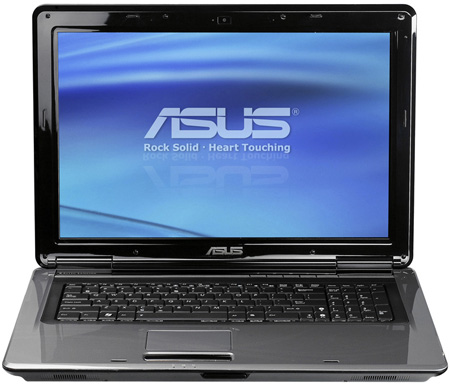 Speakers at the front improve sound projection
However, there's no sub-woofer, so although the audio is impressive it does lack bass. Should you want to hook up a 5.1 surround sound speaker system, a 3.5mm SPDIF output is also available.
An Atheros AR928X wireless adaptor lurks inside and is supposed to support 802.11n connections, but on our review unit we could only connect at 802.11g's 54Mb/s. After extensive rummaging on the net we found updated drivers that, once installed, allowed 802.11n speeds. Surely, Asus could have shipped the F70SL with the latest Atheros drivers? Bluetooth also comes as standard and, thankfully, worked without the need for tweaking.
Asus has plumped for a relatively lethargic processor in the form of an Intel Core 2 Duo T5850. With a clock speed of 2.16GHz, 2MB L2 cache and 667MHz frontside bus, it sits near the bottom of Intel's dual-core CPU line up.
While the 17.3in display seems ideal for a bit of gaming, the Nvidia GeForce 9300M GS graphics card means you won't want to trouble the F70SL with the latest 3D titles. There's enough memory, though, since the F70SL is fitted with a pair of 800MHz 2GB DDR 2 modules.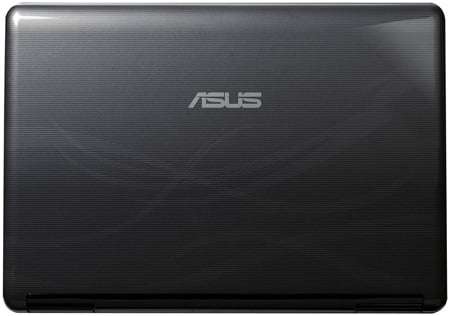 If you like horizontal lines, you'll love the F70SL
As is the norm, the installed 32-bit Vista Home Premium will only recognise 3GB of this 4GB configuration. This begs the question, why does why Asus bother with the extra 1GB of Ram for the domestic model, when the Vista Business version of the F70 is sold with only with 3GB installed?